Add your review
Review Schloss Gobelsburg 2017 Zobing Riesling, Kamptal, Austria
Schloss Gobelsburg 2017 Zobing Riesling, Kamptal, Austria
$30.99
($30.99 Incl. tax)
Deeply aromatic and dry, with aromas of ripe apples, pears, quince, white peach, tangerine, and pineapple. There is concentration here, but within a racy and fresh acidity and an earthy note. A lovely example from a superior producer. Pair with pork or ch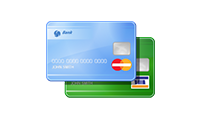 Deeply aromatic and dry, with aromas of ripe apples, pears, quince, white peach, tangerine, and pineapple. There is concentration here, but within a racy and fresh acidity and an earthy note. A lovely example from a superior producer. Pair with pork or chicken dishes, sausage and sauerkraut, Asian dishes, ceviche.
Riesling grapes are grown on the very steep terraces near the village of Zobring in the Kamptal wine region of Austria. Grapes here are grown on Permian soils which are dominated by light to mica, schist, basalt, loams, dark-gray rocks, siltstones and fine-grained sandstones. Some of the finest vineyards in Austria belong to Schloss Gobelsburg, for example the vineyards on the terraced Heiligenstein and Gaisberg described above as well as the hollow site between the two hills, called the Grub.
The history of this estate goes back centuries, beginning in 1171 when the monks of the Zwettl monastery are granted their first vineyards at Heiligenstein and Gasiberg near the castle. Jumping to 1740, the monks acquired both the castle and its vineyards. A fire at the winery in Kammern required that winemaking be transferred to Gobelsburg. Currently, Michael and Eva Moosbrugger manage the property along with Willi and Edwige Brundlmayer - essentially some of the biggest names in quality Austrian winemaking. All single vineyard wines and the most precious special wines carry the Schloss Gobelsburg label.
productpage_usp_1_title

productpage_usp_1_text

productpage_usp_2_title

productpage_usp_2_text

productpage_usp_3_title

productpage_usp_3_text

productpage_usp_4_title

productpage_usp_4_text