Add your review
Review Domaine Skouras 2018 Saint George Aghiorghitiko Nemea, Greece
Domaine Skouras 2018 Saint George Aghiorghitiko Nemea, Greece
$16.99
($16.99 Incl. tax)
This 100% Agiorgitiko (ah-yee-or-yee-tee-ko) wine is medium bodied, smooth and well balanced with ripe red and violet fruits and acidity.  Twelve months aging in French oak adds structure, elegance and spice to this crowd pleasing wine.   I consider it on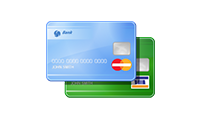 The wines from Domaine Skouras are great examples of the improved quality of Greek wines being produced now from indigenous Greek grapes.   This 100% Agiorgitiko (ah-yee-or-yee-tee-ko), also known as St. George, wine is medium bodied, smooth and well balanced with ripe red and violet fruits and acidity.  Twelve months aging in French oak adds structure, elegance and spice to this crowd pleasing wine.   I consider it one of the top value wines in the store!
The Agiorgitiko grapes were fernented and macerated in stainless steel vats. The resulting wine was aged in used French barriques for 12 months, and a further 6 months in bottle before release. Ripe fruit aromas of blackberries, mulberries, raspberries, ripe strawberries, a touch of aniseed, vanilla, pepper and cinnamon spices, with very fine tannins. On the palate this wine is round and velvety smooth. Pair with lamb, game, roasted chicken, roasted vegetables with haloumi.
George Skouras was born in Argos, one of the oldest towns in Europe. It has 3,000 years of winemaking culture and history. George studied agriculture at the University of Dijon in Burgundy, France. There, his experience with the local Chardonnay and Pinot Noir grapes cast a spell on him. He graduated from Dijon with a degree in enology, gaining experience by working in many classic wine-producing regions in France, Italy and Greece.
He had a dream of creating Domaine Skouras which materialized in 1986, starting with a small winemaking facility in Pyrgela, located on the outskirts of Argos.  He then created a boutique winery in the Nemea Appellation in the village of Gimno.  Skouras final winery was established in 2004 in Malandreni, also in the Nemea Appellation. The new infrastructure increased capacity and technical capabilities, but Skouras has kept his traditional philosophies of making his wines.
productpage_usp_1_title

productpage_usp_1_text

productpage_usp_2_title

productpage_usp_2_text

productpage_usp_3_title

productpage_usp_3_text

productpage_usp_4_title

productpage_usp_4_text