Add your review
Review Skouras 2019 Zoe Red Wine, Peloponnese Greece
Skouras 2019 Zoe Red Wine, Peloponnese Greece
$12.99
($12.99 Incl. tax)
Delightful and fairly light red is vibrant, spicy (anise) and fresh with juicy red cherry and plum fruits.  This is an easy drinking red that will pair well is a wide variety of foods and can even be served slightly chilled for dinners on warm summer nigh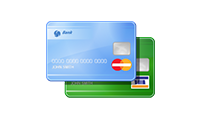 This super affordable and energetic blend of 90% Agiorgitiko (ah-yee-or-yee-tee-ko) and 10% Cabernet Sauvignon really took me by surprise when I first tasted it. I often expect Greek reds to be powerful and dense because of the hot Greek sun, but this delightful and fairly light red is vibrant, spicy (anise) and fresh with juicy red cherry and plum fruits.  This is an easy drinking red that will pair well is a wide variety of foods and can even be served slightly chilled for dinners on warm summer nights. Pair with eggplant dishes, roasted fish or chicken.
90% Aghiorghitiko 10% Cabernet Sauvignon grapes are sourced from 20-year old vines grown on clay and sandy soils at 500m of elevation. The grapes were fermented in stainless steel vats, followed by a short maceration and full malolactic fermentation. The wine aged for a short time on its lees before bottling and release.
George Skouras was born in Argos, one of the oldest towns in Europe. It has 3,000 years of winemaking culture and history. George studied agriculture at the University of Dijon in Burgundy, France. There, his experience with the local Chardonnay and Pinot Noir grapes cast a spell on him. He graduated from Dijon with a degree in enology, gaining experience by working in many classic wine-producing regions in France, Italy and Greece.
He had a dream of creating Domaine Skouras which materialized in 1986, starting with a small winemaking facility in Pyrgela, located on the outskirts of Argos.  He then created a boutique winery in the Nemea Appellation in the village of Gimno.  Skouras final winery was established in 2004 in Malandreni, also in the Nemea Appellation. The new infrastructure increased capacity and technical capabilities, but Skouras has kept his traditional philosophies of making his wines.
productpage_usp_1_title

productpage_usp_1_text

productpage_usp_2_title

productpage_usp_2_text

productpage_usp_3_title

productpage_usp_3_text

productpage_usp_4_title

productpage_usp_4_text