Add your review
Review Spreitzer 2019 Oestricher Lenchen Riesling Kabinett, Rheingau, Germany
Spreitzer 2019 Oestricher Lenchen Riesling Kabinett, Rheingau, Germany
$21.99
($21.99 Incl. tax)
Spreitzer manages to keep this light and feathery despite the warmth of the vintage in the very best way: fresh mountain wildflowers and delicate citrus hit the senses first, followed by crisp, perfectly ripe Bartlett pear, hints of ginger and slate ming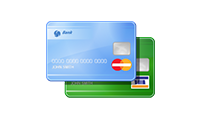 Spreitzer manages to keep this light and feathery despite the warmth of the vintage in the very best way: fresh mountain wildflowers and delicate citrus hit the senses first, followed by crisp, perfectly ripe Bartlett pear, hints of ginger and slate mingling to complete the package. What a beauty, deftly balancing acidity and freshness with the most delicate florals that are the hallmark of a great Kabinett in my book. This is so elegant and graceful, like a ballerina. Serve with something equally presented, say a tart flambe or fluffy quiche.
Brothers Andreas and Bernd Spreitzer are well respected in the famous wine region of Rheingau in Germany. Their wines accommodate any occasion, but at the same time make you think about them due to their complexity. They are elegant with the powerful fruit one expects from the Rheingau, plus they often exceed the vibrancy and mineral complexity of wines made by older estates.
Their winemaking operations are solar-powered, with their tasting room heated by a geothermal transfer system. Sustainable practices are the rule in their vineyards.
productpage_usp_1_title

productpage_usp_1_text

productpage_usp_2_title

productpage_usp_2_text

productpage_usp_3_title

productpage_usp_3_text

productpage_usp_4_title

productpage_usp_4_text