Add your review
Review Spy Valley 2020 Sauvignon Blanc "Satellite" Marlborough, New Zealand
Spy Valley 2020 Sauvignon Blanc "Satellite" Marlborough, New Zealand
$12.99
($12.99 Incl. tax)
Aroma // Citrus and herbal notes.
Palate // Juicy and crisp, this wine is layered with stone fruit giving generous length of flavour.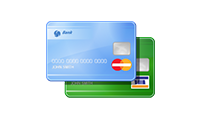 This instant store favorite is a brilliant example of classic Marlborough Sauvignon Blanc! The 2020 vintage has not wavered in the traditional style of this wine. The nose hits you with classic notes of grass and grapefruit but it doesn't mask a beautiful wave of tropical guava. The palate is bright and lively with acidity and tropical fruits. This wine is delightfully refreshing perfect for any summer day. 
productpage_usp_1_title

productpage_usp_1_text

productpage_usp_2_title

productpage_usp_2_text

productpage_usp_3_title

productpage_usp_3_text

productpage_usp_4_title

productpage_usp_4_text