Add your review
Review TASTING--Friday June 23 Exploring Tuscan Red Wines: The Home of Brunello, Chianti, Nobile & Carmignano 7:30 p.m. Reservation
TASTING--Friday June 23 Exploring Tuscan Red Wines: The Home of Brunello, Chianti, Nobile & Carmignano 7:30 p.m. Reservation
$45.35
($45.35 Incl. tax)
Kevin Lepisto hosts one of the most popular tastings of the year--the thrilling wines of Tuscany. We know their names--Chianti, Brunello, etc.--but did we know they were part of Tuscany? This and much, much more.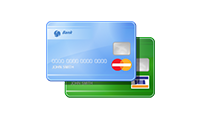 Tasting Policies: 
MUST BE 21 OR OVER 
Cancellation Policy for reservation events: As long as you cancel within 24 hours prior the event you will be fully refunded. No shows will not be refunded and day of cancellations will not be refunded. 
Outside Food: All of our tastings come with a small amount of Cheese and Bread. We please ask you do not bring any outside food to the tastings in order to avoid flavors or smells that will conflict with the wines being tasted. We have a small market of food available if what we provided is not enough and we always encourage you to eat before attending the tasting. 
Tax is included at checkout for tastings. The state of California considers this an on premise sale and requires us to pay tax on it. 
Waitlist: If the event is sold out we highly recommend getting on the waitlist. This can be done by calling the store (562) 597-8303 
One taste per wine per person
Check in starts at 7:00pm and the event starts promptly at 7:30.
Seating Arrangements:  Please call the store if you have any seating requests or would like to be seated with another guest.
We please ask you to refrain from wearing perfume or competing fragrances.
Our store is at a cool 68 degrees and can be chilly for some, we suggest a sweater.
We provide a small amount of cheese and bread at the tasting but we highly recommend eating before attending any of our tastings. 
We recommend a designated driver or any ride sharing options and NEVER suggest or recommend drinking and driving. 
productpage_usp_1_title

productpage_usp_1_text

productpage_usp_2_title

productpage_usp_2_text

productpage_usp_3_title

productpage_usp_3_text

productpage_usp_4_title

productpage_usp_4_text