Add your review
Review Taylor Fladgate 2017 Late Bottled Vintage Porto, Portugal
Taylor Fladgate 2017 Late Bottled Vintage Porto, Portugal
$22.99
($22.99 Incl. tax)
Producer Notes: Broad purple black colour with a magenta rim. The character of the 2016 vintage is clearly imprinted on this finely tuned and beautifully balanced LBV. Very bright, intense fruit on the nose, black woodland berry aromas blending with fres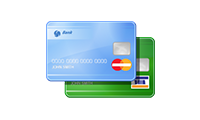 Taylor Fladgate were pioneers of the LBV category, developed to satisfy the demand for a high quality ready-to-drink alternative to Vintage Port for everyday consumption. Unlike Vintage Port, which is bottled after only two years in wood and ages in bottle, LBV is bottled after four to six years and is ready to drink when bottled.
Taylor Fladgate continues to lead the LBV category of Port worldwide, in spite of the fact that many other shippers now also produce an LBV. The wines used to blend Taylor Fladgate LBV were drawn from a reserve of some of the best full bodied red Ports, produced at the 2016 harvest, from grapes grown on Taylor's own vineyards and on other top properties in the Cima Corgo and Douro Superior areas.
Tasting Notes
Broad purple black colour with a narrow magenta rim. The character of the 2016 vintage is clearly imprinted on this finely tuned and beautifully balanced LBV. Very bright, intense fruit on the nose, black woodland berry aromas blending with fresher notes of raspberry and plum. Wild herbal notes of resin and balsam lend the wine a lifted, ethereal quality and an additional dimension of complexity. On the palate, the fruit character is denser and more luscious but there is also a fresh grapey quality. The taut, linear tannins of great quality are another hallmark of the 2016 vintage, as is the seam of racy acidity which runs through the palate. The finish is extraordinary long, a seemingly infinite surge of dense berry fruit flavour. This elegant and stylish LBV displays the classic Taylor Fladgate blend of pure, focused fruit with a sinewy muscularity and impressive stamina and depth.
productpage_usp_1_title

productpage_usp_1_text

productpage_usp_2_title

productpage_usp_2_text

productpage_usp_3_title

productpage_usp_3_text

productpage_usp_4_title

productpage_usp_4_text