Add your review
Review Tenuta delle Terre Nere 2021 Etna Rosso, Sicily
Tenuta delle Terre Nere 2021 Etna Rosso, Sicily
$27.99
($27.99 Incl. tax)
"This Etna Rosso is characterized by an intense ruby red color. The nose opens with elegant aromas of ripe fruit, enriched with aromas of sweet spices. On the palate it is balanced and fine, pleasantly intense and fresh."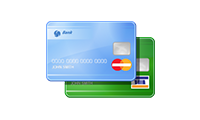 The Etna Rosso of Tenuta Terre Nere was born in vineyards located in the municipalities of Randazzo and Castiglione di Sicilia, in the province of Catania.
It is mainly obtained from Nerello Mascalese grapes and a small quantity of Nerello Cappuccio grapes, harvested and selected only by hand during the first and second ten days of October. Fermentation takes place in stainless steel tanks at a controlled temperature of 25-28 ° C. After the malolactic fermentation, the wine ages in large French oak barrels for about 10-11 months and in the bottle for about a month, before being released.
productpage_usp_1_title

productpage_usp_1_text

productpage_usp_2_title

productpage_usp_2_text

productpage_usp_3_title

productpage_usp_3_text

productpage_usp_4_title

productpage_usp_4_text