Add your review
Review Thistledown 2020 Gorgeous Grenache No. 1 Old Vine Small Batch Handmade, South Australia
Thistledown 2020 Gorgeous Grenache No. 1 Old Vine Small Batch Handmade, South Australia
$14.99
($14.99 Incl. tax)
Aromas of strawberries, rose petal and a hint of oak spice. The palate is soft and subtle with fine tannin with solid structure and movement down the palate.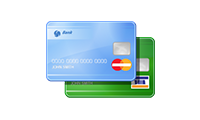 The good folks at Thistledown believe that Grenache is Australia's signature grape variety and they're slightly obsessed with it. This
is a grape that has been much maligned by the Australian industry over the years. Its traditionally high cropping levels made it a favorite for years with growers and corporate wine entities, and as a result it was never taken very seriously, as few wines of quali-
ty were made from it, until recently. While Thistledown is not alone in their endeavors
to make great Grenache, they are unique in their methods and it is for this reason that they are now unanimously considered to be Australia's top Grenache specialist. Much of this has to do with their approach to picking times, to the very detailed, gentle ferments that include their layer cake fermentation method– where they build multiple alternate layers of whole bunches with layers of berries, inside concrete vessels for their ferments.
The mesh-like structure of the ferment allows juice movement within the vessel without the need for mechanical extraction and so this process results in a very gentle infusion rather than an extraction – a process more akin to making tea, than to making coffee! After years of experimentation, Thistledown have found that this process results in wines that are most faithful to their site, best able to narrate the stories of the vineyard and of its growers.
productpage_usp_1_title

productpage_usp_1_text

productpage_usp_2_title

productpage_usp_2_text

productpage_usp_3_title

productpage_usp_3_text

productpage_usp_4_title

productpage_usp_4_text