Add your review
Review Turning Tide 2020 Red Blend, Santa Ynez Valley, Santa Barbara County
Turning Tide 2020 Red Blend, Santa Ynez Valley, Santa Barbara County
$23.99
($23.99 Incl. tax)
Floral, spicy, peppery, juicy red berries. Soft, spicy, silky, bright.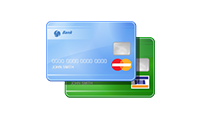 72% Grenache; 28% Mourvèdre
Estate-grown Grenache and Mourvèdre grapes are hand-harvested. The Grenache fruit, along with some of its stems, is gently crushed in open-top fermenters with all of the Mourvèdre—the open-tops allow some alcohol to "blow-off" during fermentation. After yeasts bring the wine to complete dryness, the grapes are then pressed and the juice is transferred to a mix of stainless steel drums and used French oak barrels, which help preserve freshness and fruit flavors, along with some textural complexity from the oak.
productpage_usp_1_title

productpage_usp_1_text

productpage_usp_2_title

productpage_usp_2_text

productpage_usp_3_title

productpage_usp_3_text

productpage_usp_4_title

productpage_usp_4_text