Add your review
Review TWC Private Label Kaiyo Japanese Single Malt Whisky barrel number 1385
TWC Private Label Kaiyo Japanese Single Malt Whisky barrel number 1385
$99.99
($99.99 Incl. tax)
100% Malted Japanese Barley aged in Mizunara oak for 9 years, spending 3 months at sea during those 9 years, 56% ABV.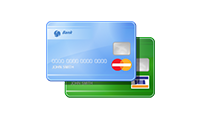 For the first time in the 27-year history of The Wine Country we have a product we can proclaim is solely sold at our store. We have had very limited releases before where we were 1 of 5 stores in Southern California to get it. And we've been lucky enough to have a handful of bottles of a product where less than 3,000 bottles were made for the whole world. But this is the first private label we have ever carried, and I am very happy and excited to introduce you all to Kaiyo Cask Strength Single Barrel number 1385 ($99.99 a bottle). This is an 100% Malted Barley Whisky aged in Mizunara Oak. Private label spirits are a huge market for specialty stores like us and Japanese Whiskies are one of the fastest growing categories in the world of spirits, so it made sense that we would partner with a specialty Japanese Distillery to make our first private label. One of the things that really makes Kaiyo's Whiskies stand out is their use of Mizunara Oak, a species of oak that is much more porous than American Oak meaning while there is more spirit lost to the Angel's Share during aging, the flavors and depth in the surviving Whisky really stands out to when compared to other Japanese Whiskies. And that statement goes for The Wine Country's Private Label Barrel number 1385.
Toasted vanilla pairs with notes of toasted oak to bring richness and warmth to the spirit. Rich coco and butterscotch coat the palate while hints of tobacco leaf cut through some of the sweetness keeping the balance of sweet and savory in line. Creamy vanilla bean and dark chocolate add even more depth to the Whisky and just a touch of peat on the finish serves as an assistant to the tobacco leaf from earlier in keeping a balance. We received a total of 41 bottles of our Private Label Whisky so don't hesitate to grab one while you can!
productpage_usp_1_title

productpage_usp_1_text

productpage_usp_2_title

productpage_usp_2_text

productpage_usp_3_title

productpage_usp_3_text

productpage_usp_4_title

productpage_usp_4_text