Add your review
Review Villa Trasqua 2016 Chianti Classico, Tuscany
Villa Trasqua 2016 Chianti Classico, Tuscany
$13.99
($13.99 Incl. tax)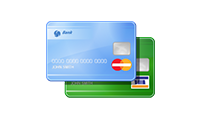 A Stellar Chianti Classico at a Stellar Price!  One of the greatest value wines of the year!
We knew right away when we tasted this plush Chianti Classico from Villa Trasqua that we had found the perfect wine for our October Wine of the Month.  It's that time of year when we're all ready to transition from drinking crisp white and rosé wines to drinking bolder reds to pair with our Autumnal dinner fare.  Villa Trasqua's Chianti fits that bill perfectly!  This medium bodied dry red is deliciously expressive and strikes the perfect balance of fruitiness, savoriness and tannic structure.   Sangiovese is the star grape in this wine and Villa Trasqua's traditional winemaking methods really let its ripe red berry fruit and herbaceous notes shine.   For a modern touch, small amounts of Cabernet Sauvignon and Merlot are added to give a little depth and plumpness and round out Sangiovese's bright tones.  As an added bonus, and what makes this Chianti such a great value, is that Villa Trasqua aged this wine a couple more years than is required so it's ready to drink now!  All the fruit flavors, oak spice and dusty tannins have harmoniously integrated in to a satisfyingly easy, yet complex red wine that is just screaming good. 
Villa Trasqua is an ancient estate located in the heart of Chianti Classico near Castellina.  The estate was purchased by the current owners in 2001 who converted it to organic farming and achieved full organic certification in 2016.  
productpage_usp_1_title

productpage_usp_1_text

productpage_usp_2_title

productpage_usp_2_text

productpage_usp_3_title

productpage_usp_3_text

productpage_usp_4_title

productpage_usp_4_text