Add your review
Review Vina Progreso 2019 Overground Viognier, Uruguay
Vina Progreso 2019 Overground Viognier, Uruguay
$19.99
($19.99 Incl. tax)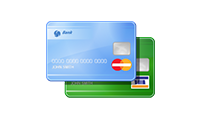 COLOUR: greenish light yellow, shinny, transparent.
AROMA: very aromatic, fruity, in accordance to the grape variety. Delicate but generous with flowery aromas from apples and pears.
FLAVOUR: fresh, powerful, and balanced. Its delicious acidity gives it a purity that remarks the aromatic fineness of the vines. With reminiscence of figs and citric. Long ending with soft pepper and orange peel touches. Superb wine with elegant flavours of nectarine and pineapple which perfectly evocate the Viognier.
productpage_usp_1_title

productpage_usp_1_text

productpage_usp_2_title

productpage_usp_2_text

productpage_usp_3_title

productpage_usp_3_text

productpage_usp_4_title

productpage_usp_4_text