Add your review
Review Vilmart et Cie 2012 Champagne "Emotion"
Vilmart et Cie 2012 Champagne "Emotion"
$185.99
($185.99 Incl. tax)
"First we make wine, then we make Champagne" Laurent Champs winemaker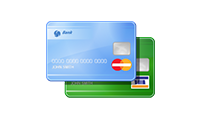 Vilmart wines were among the first offerings of grower Champagne we started stocking as we dumped the factory fizz for truly artisan Champagnes from small family owned and operated domaines. Over the years we struggled to keep the wines in stock and there was at one point a time where the usage of oak seemed a little, overdone, so we stopped stocking them but now, the wines have never been better! Laurent Champs is the 5th generation making the wines at Vilmart and he has been quoted as saying, "We do wine first and then we do Champagne" the emphases being that his goal is to make beautiful base wines, then from there he can produce stunning wines with tiny bubbles. 
This 2012 "Emotion" is a hauntingly powerful rose made from 60% Pinot Noir and 40% Chardonnay, both farmed organically. Aged in oak barrels in varying stages of age. Pale salmon pink. aromatics of ripe red cherries and berries along with an amazing blast of fresh cut violets. On the palate the red fruit comes slipping through but all wrapped in a silky blanket of spice and eggy bread. Mouth coating with tremendous length. A heart pounding Brut Rose that is a spotlight stealer. Wow
productpage_usp_1_title

productpage_usp_1_text

productpage_usp_2_title

productpage_usp_2_text

productpage_usp_3_title

productpage_usp_3_text

productpage_usp_4_title

productpage_usp_4_text