Add your review
Review Vouette & Sorbee N.V. "Blanc d'Argile" Champagne Brut
Vouette & Sorbee N.V. "Blanc d'Argile" Champagne Brut
$109.99
($109.99 Incl. tax)
Round and creamy, it has brioche and gentle floral aromas and flavors along with green apples, tangerine, lemon verbena, nuts, and an almost briny minerality. Pair this with seafood, smoked fish, caviar, creamy cheeses, fried chicken dishes. Organic/Biody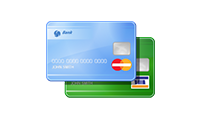 The Vouete & Sorbee estate was founded in 1918. Bertrand Gautherot took over operations in 1986. He was one of the first champagne house to go organic and biodynamic, and he achieved Demeter certification in 1998.Prior to 2001, the fruit from his estate was sold to other producers. In 2001, he began producing his own wines. Though this wine is labeled Non-Vintage (NV), all the wines here are made from single vintages.
This wine is made from 100% Chardonnay grapes from 13 year old vines. Grapes are fermented in 400-liter oak barrels using indigenous yeast, and goes through malolactic conversion. After 10 months in wood, the wine is bottled with no dosage or filtering.
Round and creamy, it has brioche and gentle floral aromas and flavors along with green apples, tangerine, lemon verbena, nuts, and an almost briny minerality. Pair this with seafood, smoked fish, caviar, creamy cheeses, fried chicken dishes.
productpage_usp_1_title

productpage_usp_1_text

productpage_usp_2_title

productpage_usp_2_text

productpage_usp_3_title

productpage_usp_3_text

productpage_usp_4_title

productpage_usp_4_text