Add your review
Review Yarden 2018 Chardonnay Kosher, Galilee Israel
Yarden 2018 Chardonnay Kosher, Galilee Israel
$21.99
($21.99 Incl. tax)
This is a really pleasant wine, with notes of fresh lemon, ripe pears and fresh flowers. On the palate it is round, full bodied with hints of apricot, cream and French oak vanilla and spice in a framework of fresh acidity. Serve with seared salmon, roaste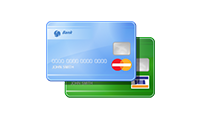 The Yarden company was established in 2001. It is a fully owned subsidiary of Golan Heights Winery, Israel. Headquarters are in New York City, with operations throughout the US in over 30 states.
This wine was produced from 100% Chardonnay grapes grown in the norther Golan Heights of Israel. The cool climate, high altitude and rocky volcanic soils here are ideal grape-growing conditions. The grapes were fermented in French oak barrels, with partial malalolactic conversion. Post fermentation the wine spent seven months aging in oak.
This is a really pleasant wine, with notes of fresh lemon, ripe pears and fresh flowers. On the palate it is round, full bodied with hints of apricot, cream and French oak vanilla and spice in a framework of fresh acidity. Serve with seared salmon, roasted chicken, pumpkin or butternut squash ravioli.
Kosher for Passover and Kosher Lamehadrin
productpage_usp_1_title

productpage_usp_1_text

productpage_usp_2_title

productpage_usp_2_text

productpage_usp_3_title

productpage_usp_3_text

productpage_usp_4_title

productpage_usp_4_text