Add your review
Review La Staffa 2021 Verdicchio dei Castelli di Jesi Classico, Marche
La Staffa 2021 Verdicchio dei Castelli di Jesi Classico, Marche
$21.99
($21.99 Incl. tax)
This is a bright, fresh, citrusy expression of Verdicchio, light to medium bodied with zippy acidity. A perfect wine for seafood but also as a refreshing aperitif.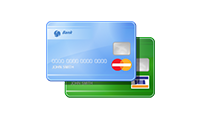 The La Staffa estate was founded in 1994 by the Baldi family in the Verdicchio dei Castelli di Jesi Classico zone in the Marche province.  La Staffa's Verdicchio di Castelli di Jesi is grown organically in limestone-rich clay soil at about 400 meters (1,300 feet) above sea level, close to the altitude at Colle Stefano, which is about an hour away (and much closer as the crow flies). High altitude vineyards preserve acidity during the growing season, and La Staffa has almost the same lip-smacking, fresh, green-apple zing as Colle Stefano.
The grapes are picked into small boxes, pressed immediately, and fermented using indigenous yeasts at cool temperature in a mixture of stainless steel and cement tanks with temperature control for about 15 days. The wine is bottled in the spring following the vintage after aging on the fine lees for about six months. The wine in tank is left outside during the winter for a mild natural cold stabilization, and is roughly filtered (not sterile filtered). 
Verdicchio bears the color of pale straw. Distinctly aromatic (almond, citrus, green apple, herbal notes on both nose and palate); medium weight, fresh acidity; long finish. Makes a delicious dry aperitif, or drink it with most any seafood dish, seafood pastas, or roast chicken.
productpage_usp_1_title

productpage_usp_1_text

productpage_usp_2_title

productpage_usp_2_text

productpage_usp_3_title

productpage_usp_3_text

productpage_usp_4_title

productpage_usp_4_text