Add your review
Review Dashfire Bourbon Old Fashioned Cocktail - Can
Dashfire Bourbon Old Fashioned Cocktail - Can
Only 3oz, but at 38% abv, that's all you need!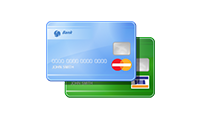 Vibrant notes of orange up front, slight sweetness and traditional Bourbon flavors. Real easy drinking, great out of the fridge!
Check out the recording of the tasting event we held recently with Lee Egbert, owner of Dashfire Bitters.
Featured in an episode of Sipping with Jeremy.
productpage_usp_1_title

productpage_usp_1_text

productpage_usp_2_title

productpage_usp_2_text

productpage_usp_3_title

productpage_usp_3_text

productpage_usp_4_title

productpage_usp_4_text