Add your review
Review La Domitienne 2022 Saint-Guilhem-le-Désert Rose, Grenache Gris, Languedoc
La Domitienne 2022 Saint-Guilhem-le-Désert Rose, Grenache Gris, Languedoc
$12.99
($12.99 Incl. tax)
Very easy drinking Grenache Rose from the south of France. Faint melon notes with a wee bit of citrus and a kiss of freshness on the finish. Tremendous value.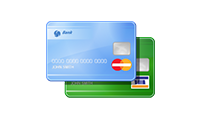 Saint-Guilhem-le-Désert is a commune in the Hérault department in the Occitanie region in southern France. Situated in the narrow valley of the Gellone river where it meets the steep-sided gorge of the Hérault river, Saint-Guilhem-le-Désert is essentially a medieval village located on the Chemin de St-Jacques pilgrim route to Santiago de Compostella. 
California importer Jeff Welburn owns La Domitienne--from the Latin Via Domitia—the road linking ancient Rome with Cadiz, Spain. This historic route allowed the Romans to control all of southern Gaul (modern day France).
Production is carried out in a local co-op shared by many of the local growers.
This lovely rosé was made from 100% Grenache Gris from 25-year-old sustainably-farmed vines. After harvest, the grapes underwent a 20-day fermentation in temperature-controlled tanks with indigenous yeast. The resulting wine was aged in a combination of cement and stainless-steel before being bottled. 
productpage_usp_1_title

productpage_usp_1_text

productpage_usp_2_title

productpage_usp_2_text

productpage_usp_3_title

productpage_usp_3_text

productpage_usp_4_title

productpage_usp_4_text