Add your review
Review Lapostolle 2021 Apalta Red Wine, Santa Cruz, Colchagua Valley, Chile
Lapostolle 2021 Apalta Red Wine, Santa Cruz, Colchagua Valley, Chile
$17.99
($17.99 Incl. tax)
Lapostolle Apalta represents the heart of Lapostolle: French winemaking and blending expertise combined with Chilean terroir at its best. This sensational blend is 54% Cabernet Sauvignon, 6% Syrah, 10% Carmenere, 23% Merlot and 7% Cabernet Franc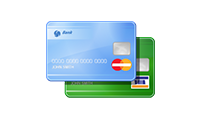 This wine really rings our bell!  It is an outstanding example of French-inspired red winemaking, with a nod toward Bordeaux and old-school Napa Valley Cabernet Sauvignon.  Intense and deep red color with violet edges; Elegant, fine and well balanced nose with black fruits such as blackberry and black spicy aromas; Palate has a silky attack followed by red and black fruit, coffee and chocolate flavors with good tannins delivering a very good structure.
F
Lapostolle winery is in the heart of Chile with its roots deep in France. The Bournet-Lapostolle family has been in the business of producing fine wine and spirits dating back to 1827! Alexandra Mariner (family famous for Gran Mariner) and Cyril de Bournet (domaine de Bournet) visited and fell in love with the Apalta valley when they saw the great potential to produce world class wine. In 1994 Lapostolle was founded in the heart of the Central Valley. Located specifically in the Colchagua Valley, Cunaco, Santa Cruz in the Apalta Valley.  They fell in love with this location specifically because it is home to 100 year old pre-phylloxera vines, ancient blocks of Cabernet Sauvignon and Carmener planted between 1910 and 1945. The unique location, terroir, and age of the vines and French winemaking philosophy that help highlight the unique terroir of not only Chile but the amazing valley in which they are located are how you get such a beautiful bottle of wine. 
As the buyer for all of our new world wine, I have found myself leaning on Chile for red wines that always give way more than what you are paying for them. The 2021 Apalta from Lapostolle can hold its own against great red blends from anywhere in California, even some of the great wines of Bordeaux. 
The 2021 Apalta is made up of a blend of 5% Cabernet Sauvignon, 23% Merlot, 10% Carmener, 7% Cabernet Franc, and 6% Syrah. 70% of this blend was aged for 12 months in used French oak and 30% of it only sees stainless steel tanks. This wine is 100% hand harvested and presents with an elegant and balanced nose with notes of dark berry fruit with a kick of spice behind them. The palate is soft with intense red and black fruit followed by hints of coffee and cocoa and a robust but balanced tannin structure. 
productpage_usp_1_title

productpage_usp_1_text

productpage_usp_2_title

productpage_usp_2_text

productpage_usp_3_title

productpage_usp_3_text

productpage_usp_4_title

productpage_usp_4_text