Add your review
Review Ben Glaetzer 2017 Shiraz-Grenache "Wallace" Barossa Valley, Australia
Ben Glaetzer 2017 Shiraz-Grenache "Wallace" Barossa Valley, Australia
$25.99
($25.99 Incl. tax)
Wild cherries with a hint of blueberry and rose petal. Upfront red berry fruit, midpalate richness and brightness from the Grenache. Finishes fresh and long.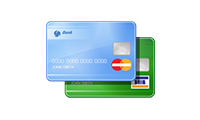 Glaetzer  Wallace takes on the traditional Barossa Valley blend of Shiraz and Grenache in a modern way. The Shiraz brings backbone, flesh and body to the wine with the Grenache adding a soft, vibrant juiciness.
Wallace is an ancestral name of Colin's wife, Judith, whose family hail from the old market town of Cupar in Fife, Scotland. Judith's Celtic ancestry is reflected in the three elements of the Wallace symbol - the Celtic cross, thistle and the Celtic knot pattern.
productpage_usp_1_title

productpage_usp_1_text

productpage_usp_2_title

productpage_usp_2_text

productpage_usp_3_title

productpage_usp_3_text

productpage_usp_4_title

productpage_usp_4_text