Add your review
Review Blandy's 15 Year Old Rich Malmsey Madeira, Portugal - 500ml
Blandy's 15 Year Old Rich Malmsey Madeira, Portugal - 500ml
$41.99
($41.99 Incl. tax)
Unit price: $0.00 /
This is a superb example of the full honeyed stye of Malmsey Madeiras. A fascinating bouquet of balsamic and molasses notes, along with marine/iodine, baking spices, honey, caramel, toffee. Dried fruits are present especially apricots and raisins. All bal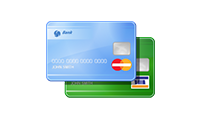 This is a superb example of the full honeyed stye of Malmsey Madeiras. A fascinating bouquet of balsamic and molasses notes, along with marine/iodine, baking spices, honey, caramel, toffee. Dried fruits are present especially apricots and raisins. All balanced with refreshing acidity. Pair with rich cakes, chocolate puddings, cheeses.
Malvasia (aka Malmsey)grapes are hand-harvested and fermented off the skins in stainless steel tanks. Neutral grape spirit is added to stop the fermentation at the desired level of sweetness. Then, the wines are aged in American oak casks and heated in the traditional Canteiro system, meaning they are transferred from higher floors in the lodge where it is warm to cooler floors below. The wine is regularly racked before bottling.
The island of Madeira is known for its distinctive varietal wines. Each varietal defines a particular style. Madeira wines are typically made from only one varietal, each made in one of the four Madeira styles: Dry, Medium-Dry, Medium Rich, and Rich. Madeira wines are fortified with grape spirit and have higher alcohol than so-called 'light' wines.
Madeira is an archipelago of volcanic in origin sitting about 1100 kilometers off the western coast of Portugal. There are (2) islands, Madeira and Porto Santo, and two small islets, Desertas and Selvagens. Vineyards occupy over half the island mass. The climate is a mix of sub-tropical and temperate. The topography is steep and mountainous with fertile volcanic soils, determining where each varietal is grown. An unusual irrigation system of canals called levadas bring water from the mountains to agricultural areas - water shortages are common here.
productpage_usp_1_title

productpage_usp_1_text

productpage_usp_2_title

productpage_usp_2_text

productpage_usp_3_title

productpage_usp_3_text

productpage_usp_4_title

productpage_usp_4_text