Add your review
Review Boston Harbor Distillery "Demon Seed" Scorpion Pepper, Ginger & Maple Syrup Flavored Whiskey
Boston Harbor Distillery "Demon Seed" Scorpion Pepper, Ginger & Maple Syrup Flavored Whiskey
$35.99
($35.99 Incl. tax)
While it seems like a gimmick/joke whiskey. There's a lot of interesting things going on in this bottle.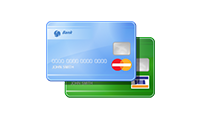 Noticeable pepper heat up front is balanced out by richness of the maple syrup. Peppers bring out earthy characteristics that play well with traditional baking spice flavors found in American Whiskey. Ginger and maple come out more on finish.
Click here to watch an episode of Sipping with Jeremy  where Jeremy makes cocktails with Demon Seed. 
productpage_usp_1_title

productpage_usp_1_text

productpage_usp_2_title

productpage_usp_2_text

productpage_usp_3_title

productpage_usp_3_text

productpage_usp_4_title

productpage_usp_4_text