Add your review
Review Broadbent N.V. Vinho Verde, Portugal
Broadbent N.V. Vinho Verde, Portugal
$9.99
($9.99 Incl. tax)
Unit price: $0.00 /
Fun, refreshing and spritzy. The quintessential summer wine, this is a classic Vinho Verde with a touch of spritz and plenty of lemon-line fruitiness. With refreshing acidity this wine is great on its own or can be paired with tapas and seafood.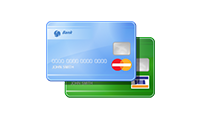 Always popular with customers, this Vinho Verde is made by one of the family of one of the most distinguished wine writers, critics and auctioneers of the 20th century. The Broadbent name has been associated with fine wine for the last six decades, first with the career of father Michael Broadbent, the highly regarded wine critic, writer, and auctioneer, and now his son, Bartholomew as part of the importer Bartholomew Broadbent. Bartholomew has deep roots in Portugal having created a whole line of Ports, Madeiras, and table wines. With this traditional Vinho Verde, he has resolved the usual criticism that Vinho Verde does not taste like those in Portugal - this one does.
The area of Vinho Verdes is the largest wine region in Portugal, stretching from the border with Spain and ending just south of the city of Oporto. Soils here are schists or slate and clays. Some vineyards are planted on gentle slopes, while many are on steep, terraced hillsides. The area is very dry making vinegrowing a challenge. The grapes grown are Loureiro, Trajadura and Pederna (also known as Arinto).
The trademark fix of Vinho Verde is in this wine, derived from the release of carbon dioxide during malolactic fermentation. This is a classic Vinho Verde with a touch of spritz, emphasizing the lemon-line fruitiness of the Trajadura grape, although the melony notes of Loureiro are definitely there. With refreshing acidity this wine is great with seafood, shellfish, or on its own.
productpage_usp_1_title

productpage_usp_1_text

productpage_usp_2_title

productpage_usp_2_text

productpage_usp_3_title

productpage_usp_3_text

productpage_usp_4_title

productpage_usp_4_text