Add your review
Review Cape D'Or 2022 Chenin Blanc, Western Cape, South Africa
Cape D'Or 2022 Chenin Blanc, Western Cape, South Africa
$15.99
($15.99 Incl. tax)
This certified Organic Chenin Blanc is all Sunshine and stone fruit. Warm notes with brilliant vibrant acidity.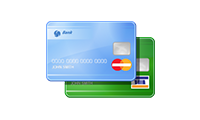 This wine comes from an organically certified vineyard planted on rich clay and sandstone soils, resulting a wine that is driven by layered minerality and linear acidity. While offering amazing freshness on the palate the mouth feel is elegant and sophisticated. 
Chenin Blanc is the most planted grape varietal in South Africa and was first brought to the area in the 1650's. South Africa is a global leader in Chenin Blanc production, and producing some of the finest expressions of this varietal.
productpage_usp_1_title

productpage_usp_1_text

productpage_usp_2_title

productpage_usp_2_text

productpage_usp_3_title

productpage_usp_3_text

productpage_usp_4_title

productpage_usp_4_text