Add your review
Review Domaine de Durban 2020 Muscat de Beaumes-de-Venise, Half Bottle, Rhone Valley
Domaine de Durban 2020 Muscat de Beaumes-de-Venise, Half Bottle, Rhone Valley
$15.99
($15.99 Incl. tax)
Domaine de Durban has had the finest reputation for this unique Rhone Valley sweet wine specialty. Fragrance of orange blossoms, and a delicate taste to match.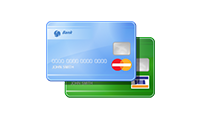 Muscat de Beaumes-de-Venise is a regional specialty of the southern Rhone Valley.  Like port wine, fermentation is stopped by the addition of clear brandy to make the alcohol by volume 15%, roughly three times stronger than a Moscato d'Asti.  But don't think this is a heavy wine; it's not.  Delicate orange blossom aromas suggest a delicate sweet flavor, and that's what you get, only with a bit more backbone.  French chefs will use Muscat de Beaumes-de-Venise to make certain cream sauces for citrusy desserts, but it's wonderful sipping this wine chilled with a butter cookie as accompaniement to make a light dessert.
Winemaker Notes: Sweet indeed, but not without a healthy infusion of that higher-altitude freshness. It's no wonder why the French drink it before dinner rather than just saving it for dessert.  Duck pate, anyone?
productpage_usp_1_title

productpage_usp_1_text

productpage_usp_2_title

productpage_usp_2_text

productpage_usp_3_title

productpage_usp_3_text

productpage_usp_4_title

productpage_usp_4_text