Add your review
Review Domaine du Vieux Telegraphe 2021 Chateauneuf-du-Pape "La Crau" Blanc, Rhone Valley
Domaine du Vieux Telegraphe 2021 Chateauneuf-du-Pape "La Crau" Blanc, Rhone Valley
$89.99
($89.99 Incl. tax)
Overlook this incredible wine at your peril.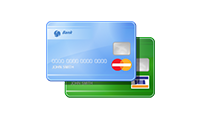 Only one in ten bottles of Chateauneuf-du-Pape is white, and thankfully, white Rhone wine isn't on everyone's radar.  Rarity cuts both ways.  Once word gets out, however, wine consumers who dare to sample this incredible wine will want to horde it, making it disappear off our shelves.  
No matter what you have thought of rare white Chateauneufs to this point, this wine will disarm you at first sniff and first sip.  With a toasty, nutty aroma, the fruit is just delicious, with hints of tropical fruit.  The texture is, for lack of a better word, sexy.  Round on the palate, no new oak, but somehow, there is an exotic spice emerging in the wine.  From one of Chateauneuf-du-Pape's premier estates.
productpage_usp_1_title

productpage_usp_1_text

productpage_usp_2_title

productpage_usp_2_text

productpage_usp_3_title

productpage_usp_3_text

productpage_usp_4_title

productpage_usp_4_text