Add your review
Review Foxen 2020 Pinot Noir John Sebastiano Vineyard, Sta. Rita HIlls
Foxen 2020 Pinot Noir John Sebastiano Vineyard, Sta. Rita HIlls
$57.99
($57.99 Incl. tax)
A touch of whole clusters (25%) adds energy to a Pinot that impresses with its explosive power and overall tension. The bright red fruit is extremely primary.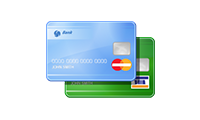 100% Pinot Noir
VINEYARD Grapes off of the John Sebastiano Vineyard in Sta. Rita Hills AVA. Using a combination of Dijon 115, Dijon 667 and Swan clones.
SOIL Shallow loam with limestone
VINIFICATION AND AGING Berries are destemmed into small, open top fermenters followed by a 3-5 day cold maceration. Fermentation is active for 10-14 days. Aged for 17 months in 36% new Francois Freres & Treuil barrels that are medium + toast with toasted heads. No fining or filtration.
productpage_usp_1_title

productpage_usp_1_text

productpage_usp_2_title

productpage_usp_2_text

productpage_usp_3_title

productpage_usp_3_text

productpage_usp_4_title

productpage_usp_4_text