Add your review
Review Graham's N.V. Six Grapes Reserve Porto, Portugal
Graham's N.V. Six Grapes Reserve Porto, Portugal
$25.99
($25.99 Incl. tax)
Unit price: $0.00 /
Seductive and rich, this is a very popular Port here. It is loaded with aromas and flavors of ripe fruits - cherries and plums especially - with dark chocolate and baking spice notes. Excellent structure and a full body with fine grained tannins, the fini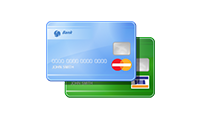 Seductive and rich, this is a very popular Port here. It is loaded with aromas and flavors of ripe fruits - cherries and plums especially - with dark chocolate and baking spice notes. Excellent structure and a full body with fine grained tannins, the finish here is long and satisfying. Pair with blue and cheddar cheeses, berry or chocolate desserts.
Six Grapes is one of Graham's original Port blends. The grapes originate from the same vineyards from which it makes its Vintage Port - the finest quality. The wine is blended from two or three years' harvest, and aged an average of 5-6 years before a light filtering and bottling.
Graham's reputation for making world class Port wines goes back over a century. They are recognized for their ability to age for long periods of time retaining remarkable richness, concentration and firm tannic structure. Vintage Ports are not made every year - only in very high quality harvests, which only occur about three times in a decade. The principal variable here is the weather, which must be perfect throughout the growing season and harvest.
productpage_usp_1_title

productpage_usp_1_text

productpage_usp_2_title

productpage_usp_2_text

productpage_usp_3_title

productpage_usp_3_text

productpage_usp_4_title

productpage_usp_4_text