Add your review
Review Hidalgo "La Gitana" Manzanilla Sherry, Sanlúcar de Barrameda, Spain 750ml
Hidalgo "La Gitana" Manzanilla Sherry, Sanlúcar de Barrameda, Spain 750ml
$17.99
($17.99 Incl. tax)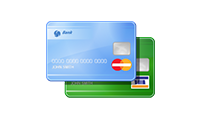 La Gitana sets the benchmark for Manzanilla Sherry and is known for being the finest of the Fino sherries.  This Manzanilla is characterized by bright acidity, brilliant clarity, hints of green apple and a distinctive salinity.  It's satisfying, refreshing and addictive.
Manzanilla and Fino sherries should be served very cold.  They are ideal for all kinds of tapas, as well as to accompany fish, seafood, smoked, white meats and salads.
Bodegas HIDALGO LA GITANA was founded in 1792 and has remained family owned, being passed from father to son and one of the few Sherry wine companies still managed by the family and directed by the founder's eighth generation.
productpage_usp_1_title

productpage_usp_1_text

productpage_usp_2_title

productpage_usp_2_text

productpage_usp_3_title

productpage_usp_3_text

productpage_usp_4_title

productpage_usp_4_text