Add your review
Review Jeni's Dark Chocolate Truffle Non-Dairy Frozen Dessert Pint, Ohio
Jeni's Dark Chocolate Truffle Non-Dairy Frozen Dessert Pint, Ohio
$12.99
($12.99 Incl. tax)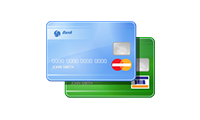 A dairy-free flavor made by people who love dairy.
Complex and ethereal flavor from the best cocoa the world has to offer. Finishes with an ultralight whiff of coconut cream.
Forget that this flavor is dairy-free and vegan. Jeni designed Dark Chocolate Truffle to be as good as anything else she makes—beautiful, dense, ultra creamy, and truly memorable. Jeni's uses the same high-quality, Fair Trade, Dutch-processed cocoa powder that they do in their Darkest Chocolate ice cream. You taste the rich, cocoa flavor first, then a subtle hint of coconut creeps up slowly for an extra layer of depth. Dark Chocolate Truffle leaves the mouth pleasantly dry; makes you crave another bite. It's named for hand-rolled truffles dusted in cocoa powder. Because this ice cream is ethereal and dense, just like a truffle.
productpage_usp_1_title

productpage_usp_1_text

productpage_usp_2_title

productpage_usp_2_text

productpage_usp_3_title

productpage_usp_3_text

productpage_usp_4_title

productpage_usp_4_text