Add your review
Review Jeni's Gooey Butter Cake Ice Cream Pint, Ohio
Jeni's Gooey Butter Cake Ice Cream Pint, Ohio
$12.99
($12.99 Incl. tax)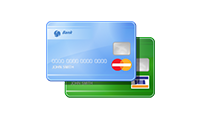 It's like the best blondie you've ever tasted... covered in caramel sauce.
Cream cheese ice cream layered with crumbles of soft vanilla cake and swirls of made-from-scratch caramel-butterscotch sauce. 
Growing up in Peoria, every special occasion at Jeni's house was celebrated with a cake made by her mom. The nameless cake—thin, moist, buttery, and blanketed in powdered sugar—was rich and delicious, the sort of cloyingly sweet dessert where two bites is plenty, but you can't help but finish the whole thing. Years later, while on a trip to St. Louis, Jeni walked into a bakery and realized the yellow cake with cream cheese and gooey butter smear indeed has a proper name, and has long been coveted from Peoria to St. Louis. Our Gooey Butter Cake ice cream is a riff on the regional specialty.
productpage_usp_1_title

productpage_usp_1_text

productpage_usp_2_title

productpage_usp_2_text

productpage_usp_3_title

productpage_usp_3_text

productpage_usp_4_title

productpage_usp_4_text