Add your review
Review Las Marias Mezcal Joven-Salmiana, San Luis Potosi, Mexico
Las Marias Mezcal Joven-Salmiana, San Luis Potosi, Mexico
$31.99
($31.99 Incl. tax)
Female owned brand. Finding a Mezcal made with 100% Salmiana at this price is wild!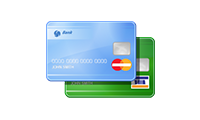 June's spirit of the month is Las Marias Mezcal Joven made at Destilados del Centro located in San Luis Potosi, Mexico. This third generation, female run, distillery makes a handful of Mezcals all from the Agave plant Salmiana. The Joven does not have a smokey profile, but honestly, with such an expressive species like Salmiana, why would you cover up the flavor with smoke? Fresh Agave flavor up front leads to hints of orange zest and other light citrus flavors. Rich stone fruit coats the palate balancing out the savory herbal characteristics nicely. Without a smokiness, you really get to have an after taste that focuses on the agave vegetal flavors.
What really stands out about the Las Marias is the price. It is hard to find Espadin (the easiest species of Agave to cultivate) for $31.99, finding a Salmiana for that price is out of this world. Another fun part of this spirit is the versatility when enjoying it. While you can use it in your traditional Mezcal/Tequila cocktails (Margarita, Paloma or just in a Mule) it works great in Whiskey based cocktails, I used it in an Old Fashioned and it was awesome! 1/2oz Agave Syrup, 1.5oz Las Marias and a few dashes of aromatic bitters. You could switch out the aromatic bitters for a chocolate bitters or maybe a Mexican Mole bitters and see what that is like too. Whether you're enjoying it on its own or in a cocktail, Las Marias Mezcal Joven will put a smile on your face this June.
Featured in an episode of Sipping with Jeremy.
productpage_usp_1_title

productpage_usp_1_text

productpage_usp_2_title

productpage_usp_2_text

productpage_usp_3_title

productpage_usp_3_text

productpage_usp_4_title

productpage_usp_4_text