Add your review
Review Libelula Tequila, Jalisco, Mexico
Libelula Tequila, Jalisco, Mexico
$26.99
($26.99 Incl. tax)
80% Blanco blended with 20% Reposado, this drinks like a Cristalino Tequila but you still get refreshing agave flavor.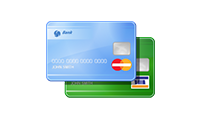 Besides its distinct flavor, the process in making Libelula is unique. Most Tequilas are identified as Blanco, Reposado, Anejo or Extra Anejo which tells you how long it has been aged. You usually only see the term Joven on bottles of Wild/non-Blue Webber Agave Distillates, suggesting that the distillate isn't aged in any barrels. So why is this Tequila called Joven? Because it is a blend of both Blanco and Reposado Tequila. 80% of the distillate in a bottle of Libelula is Blanco Tequila and the other 20% is Reposado Tequila. Blending some Anejo or Extra Anejo into a Reposado to give the younger Tequila more depth and body isn't unheard of. Even taking a Reposado or Anejo and charcoal filtering out the color is done and now has its own category; Cristalino. But taking an Agave forward Blanco and blending it with a some Reposado is a practice I haven't heard of before.
Bold white pepper up front gives you a savory start to the spirit. Soft toasted vanilla and coca create a delicate coating mouthfeel that balances out the savory pepper flavors very well. The subtle oak spice on the finish provides some texture that aged Tequila fans will appreciate. Besides the flavor profile and the process of blending that makes Libelula stand out from other Tequilas, the price is amazing too. For under $30 a bottle like this can be your workhorse Tequila. Want something to sip on? Here you go! Need Tequila to mix into a cocktail? Just grab the bottle with the Dragon Fly on it. It's nice to have something like this that is distinct and versatile.
Click here to watch an episode of Sipping with Jeremy where he reviews this Tequila and more!
productpage_usp_1_title

productpage_usp_1_text

productpage_usp_2_title

productpage_usp_2_text

productpage_usp_3_title

productpage_usp_3_text

productpage_usp_4_title

productpage_usp_4_text