Add your review
Review Lustau N.V. Dry Amontillado Sherry Los Arcos, Jerez, Spain
Lustau N.V. Dry Amontillado Sherry Los Arcos, Jerez, Spain
$18.99
($18.99 Incl. tax)
Unit price: $0.00 /
Dry and soft, a perfect example of an Amontillado sherry. A very engaging sherry it is off-dry with aromas and flavors of roasted nuts, dates, orange zest and marmalade, raisins, baking spices, and hints of oak Very versatile, enjoy with tapas, meat dishe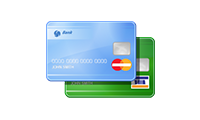 The Los Arcos Amontillado is dry and soft, a perfect example of an Amontillado sherry. A very engaging sherry it is off-dry with aromas and flavors of roasted nuts, dates, orange zest and marmalade, raisins, baking spices, and hints of oak Very versatile, enjoy with tapas, meat dishes (charcuterie), chickpea dishes, especially with morcilla sausage.
Amontillado sherries are darker than finos but lighter than olorosos. They begin as finos but the protective flor yeast film dies, requiring extra alcohol fortification to prevent spoilage. It therefore finishes and ages as an oloroso. They tend to be very complex.
The history of Lustau starts in 1896, when it was founded by Don Jose Ruiz-Bodejo. He was what is known as an almacenista (basically a storekeeper).  In other words, he grew some of his vines in his own vineyard, made then aged the wines or a period of time, and sold them to an exporter who further exported or commercialized them. After his death in 1930, the operation was moved to Jerez and expanded. It was Ruiz-Bodejo's son-in-law that established the Lustau Solera Reserva wines composed of old stocks of wines from different almacenistas.
productpage_usp_1_title

productpage_usp_1_text

productpage_usp_2_title

productpage_usp_2_text

productpage_usp_3_title

productpage_usp_3_text

productpage_usp_4_title

productpage_usp_4_text