Add your review
Review Lustau N.V. Solera Familiar Palo Cortado Sherry Peninsula, Jerez, Spain
Lustau N.V. Solera Familiar Palo Cortado Sherry Peninsula, Jerez, Spain
$26.99
($26.99 Incl. tax)
Unit price: $0.00 /
Palo Cortado sherries combine the delicacy and finesse of Amontillado with the richness of Olorosos. The complexity will amaze you - intense and DRY with baked apricots, roasted walnuts (and other oxidative notes), coffee and chocolate. Serve it lightly c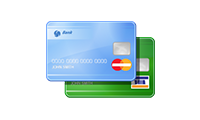 Palo Cortado sherries combine the delicacy and finesse of Amontillado with the richness of Olorosos. The complexity will amaze you - intense and DRY with baked apricots, roasted walnuts (and other oxidative notes), coffee and chocolate. Serve it lightly chilled as an aperitif with nuts and cheeses or as a post meal digestif. 
Note:  Palo cortado sherries start out as finos, but lose their protective veil of flor so they age oxidatively like olorosos.  They combine the best of each style. Palomino is the main grape here, as it is for most sherries.
The history of Lustau starts in 1896, when it was founded by Don Jose Ruiz-Bodejo. He was what is known as an almacenista (basically a storekeeper).  In other words, he grew some of his vines in his own vineyard, made then aged the wines or a period of time, and sold them to an exporter who further exported or commercialized them. After his death in 1930, the operation was moved to Jerez and expanded. It was Ruiz-Bodejo's son-in-law that established the Lustau Solera Reserva wines composed of old stocks of wines from different almacenistas.
productpage_usp_1_title

productpage_usp_1_text

productpage_usp_2_title

productpage_usp_2_text

productpage_usp_3_title

productpage_usp_3_text

productpage_usp_4_title

productpage_usp_4_text