Add your review
Review Lustau N.V. Solera Superior Rare Cream Sherry, Jerez
Lustau N.V. Solera Superior Rare Cream Sherry, Jerez
$27.99
($27.99 Incl. tax)
Unit price: $0.00 /
A wonderful example of cream sherry. It is moderately sweet with rich aromas and tastes of dried fruits - apricots, figs - roasted nuts, orange marmalade, brown sugar and caramel. Sweetness is firmly balanced with acidity, finishing dry. Very smooth, pai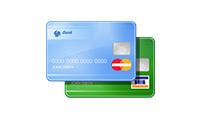 This is a wonderful example of cream sherry.  It is moderately sweet with rich aromas and tastes of dried fruits - apricots, figs - roasted nuts, orange marmalade, brown sugar and caramel. The sweetness is firmly balanced with acidity to complete with a dry finish. Definitely smooth, pair this beauty with fruit tarts (especially apricot or peach), toffee cakes, and blue cheeses.
This sherry is aged for more than (3) years using the traditional solera (Criadera) system. Barrels originally used for Amontillado sherry are used.
The history of Lustau starts in 1896, when it was founded by Don Jose Ruiz-Bodejo. He was what is known as an almacenista (basically a storekeeper).  In other words, he grew some of his vines in his own vineyard, made then aged the wines or a period of time, and sold them to an exporter who further exported or commercialized them. After his death in 1930, the operation was moved to Jerez and expanded. It was Ruiz-Bodejo's son-in-law that established the Lustau Solera Reserva wines composed of old stocks of wines from different almacenistas.
productpage_usp_1_title

productpage_usp_1_text

productpage_usp_2_title

productpage_usp_2_text

productpage_usp_3_title

productpage_usp_3_text

productpage_usp_4_title

productpage_usp_4_text