Add your review
Review Robert Biale Vineyards "Black Chicken" 2021 Zinfandel, Napa Valley
Robert Biale Vineyards "Black Chicken" 2021 Zinfandel, Napa Valley
$52.99
($52.99 Incl. tax)
This wine is round and plush with perfectly ripe tannins and bright aromas of red and dark fruit – raspberries, cherries, and blackberries – star anise, black and white pepper, cocoa, and subtle, nuanced oak.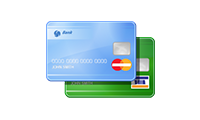 100% Zinfandel
• Sourced from their estate vineyards in Oak Knoll District AVA (Napa Valley)
• Ancient Marine sediments and rocky alluvial fan soils
• Head-trained and dry-farmed vines
• Hand-harvested
• Fermented in open-top fermenters
• 2-4-day cold soak
• 2-3-punch downs a day
• Aged 14 months in 100% Burgundy oak barrels (20% new)
• 14.8% abv 
The Biale family, immigrants from Northern Italy, began growing grapes in Napa in the 1930's – Zinfandel only. Zinfandel, California's adopted grape, was widely planted by immigrants throughout the state's history as a highly flavorful red grape well-suited for its expansive range of arid climates and diverse soils. In the 1940's Aldo Biale sold bottles of illicit homemade Zinfandel known as "Black Chickens" over his party line phone service.
productpage_usp_1_title

productpage_usp_1_text

productpage_usp_2_title

productpage_usp_2_text

productpage_usp_3_title

productpage_usp_3_text

productpage_usp_4_title

productpage_usp_4_text