Add your review
Review Seven Tails XO French Brandy
Seven Tails XO French Brandy
$43.99
($43.99 Incl. tax)
Putting the world of French Brandies in 1 bottle, Seven Tails blends Cognacs, Armagnacs and Brandies (a total of 7 different styles) aged 3-30 years that have been finished in Port barrels.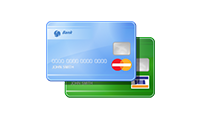 Usually when blending multiple styles together, some characteristics of the individual spirits can be lost. That is not the case for the Seven Tails; the spice and warmth from Armagnac is still found, the richness and roundness of the Cognac can be found and the French Brandy serves as the backbone. 
Baked apple and cocoa first hit the palate, almost like the spirit is trying to give your palate a warm welcome. Baking spice characteristics along with coating caramel and toasted vanilla add to the decadence of the Brandy. While it does have this rich, warming flavors, that baking spice and apple profiles keep the spirit balanced nicely.
productpage_usp_1_title

productpage_usp_1_text

productpage_usp_2_title

productpage_usp_2_text

productpage_usp_3_title

productpage_usp_3_text

productpage_usp_4_title

productpage_usp_4_text