Products tagged with French sparkling wine
Agrapart & Fils 2010 Venus Blanc de Blancs Brut Nature, Champagne Grand Cru, Avize
Very rare and dazzling Grand Cru Blanc de Blancs from rock star producer Pascal Agrapart. it is so very precise and refined with chalky minerality dancing through it. In addition are the flavors of golden apple, stone fruits, with floral and pastry notes.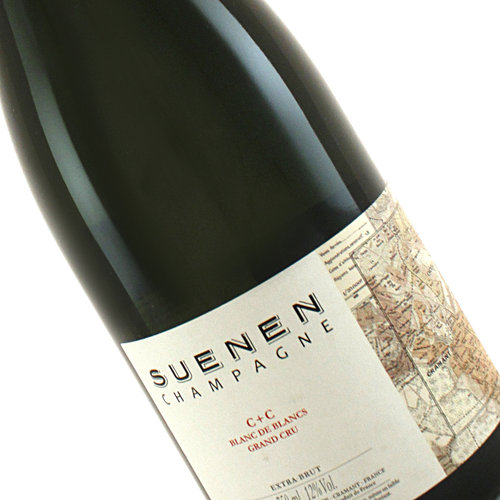 Suenen N. V. Champagne Grand Cru Blanc de Blancs Extra Brut "C&C", Cramant & Chouilly
Article code
210000024904
Complex and intense! 100% Grand Cru Chardonnay from the villages of Cramant and Chouilly. with aromas and flavors of poached pears, holiday spices, lemon oil and chalk with a fine forever finish.