Add your review
Review Tempus Fugit Spirits Creme De Cacao A La Vanille Liqueur, Switzerland
Tempus Fugit Spirits Creme De Cacao A La Vanille Liqueur, Switzerland
$40.99
($40.99 Incl. tax)
Drinking Tempus Fugit Spirits is like going back in time. The brand focuses on working with recipes dating back to the 19th, 18th and 17th centuries.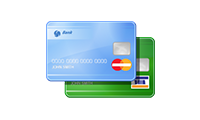 Decadent dark chocolate leads to hints of vanilla that create a creaminess. Viscous mouthfeel, more vanilla on the finish.
Watch an episode of Sipping with Jeremy where he reviews Tempus Fugit Liqueurs and makes cocktails! 
productpage_usp_1_title

productpage_usp_1_text

productpage_usp_2_title

productpage_usp_2_text

productpage_usp_3_title

productpage_usp_3_text

productpage_usp_4_title

productpage_usp_4_text