Add your review
Review Woodlands Brucato Amaro, California
Woodlands Brucato Amaro, California
$37.99
($37.99 Incl. tax)
Not an Amaro with a lot of bite or bitterness. But an Amaro with great depth and fun to play with in cocktails.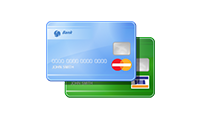 Rich figs and berries up front lead to dark coco. Slightly woodsy with figs and dark coco lingering.
Click here to watch an episode of Sipping with Jeremy where he reviews Woodlands and makes some cocktails! 
productpage_usp_1_title

productpage_usp_1_text

productpage_usp_2_title

productpage_usp_2_text

productpage_usp_3_title

productpage_usp_3_text

productpage_usp_4_title

productpage_usp_4_text