Add your review
Review A. A. Badenhorst 2018 "Dassiekop" Chenin Blanc, South Africa
A. A. Badenhorst 2018 "Dassiekop" Chenin Blanc, South Africa
$60.99
($60.99 Incl. tax)
Adi Badenhorst feels that this is the finest Chenin Blanc (Steen) vineyard and site in the Swartland. The rare combination of the perfect site, varietal and age of vines is truly expressed in this wine. Exceptional mouthfeel, texture, freshness and concen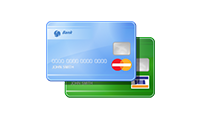 Dassiekop is found high on the Paardeberg mountain and was planted on steep terraces in the early 1970's by the father of Badenhorst neighbour, Pierre Rossouw on the farm Uitkyk. Steep terraces and bands of fynbos make this vineyard look as if it was meant to there.
The vinification is quite straight forward when you are working with fantastic grapes from old vineyards. The total vineyard yields around 0.5 tons/ha. The wine is fermented in old 1,200L foudres, and matured for 15 months in the same vessels, then racked and bottled.
Adi Badenhorst feels that this is the finest Chenin Blanc (Steen) vineyard and site in the Swartland. The rare combination of the perfect site, varietal and age of vines is truly expressed in this wine. Exceptional mouthfeel, texture, freshness and concentration of fruit are the norm from this site. This wine is only released in exceptional years.
A rich, broad, opulent style with higher alcohol than the other Badenhorst Chenins, baking spice, cream and apple tart flavors and a taut finish.
productpage_usp_1_title

productpage_usp_1_text

productpage_usp_2_title

productpage_usp_2_text

productpage_usp_3_title

productpage_usp_3_text

productpage_usp_4_title

productpage_usp_4_text