Add your review
Review Big Table Farm 2021 Pinot Noir, Willamette Valley
Big Table Farm 2021 Pinot Noir, Willamette Valley
$50.99
($50.99 Incl. tax)
Rose and currant with juicy black plum and huckleberry jam lurking behind gracefully. Dates and raspberry lava cake reveal themselves as the first sip warms the palate. Earl gray tea, with hints of spice make for a lengthy finish that gently lingers.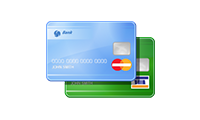 Pig on the label is Lulu – an American Guinea hog!
"We looked at the 2020 vintage as a learning opportunity and attempted to make the best wine we could (as we always do!) I believe we have succeeded despite the challenges and I look forward to sharing our efforts with you. Fruit forward and spicy, it is delicious now and there is a delicacy to it that tells me it should be enjoyed sooner rather than later. Per usual it is bottled without filtration, and due to the pandemic we opted for a label that went on at bottling, rather than our hand labeling efforts of the past.
Cozy and vibrant with a sense of merriment, reminiscent of the warm feeling of family gathered, preparing a meal in the kitchen. Warmed cherry turnover, fig preserves and cigar tobacco float in the air. After a moment of reflection, the first sip reveals chai spice, wild elderberry, dark plum, and sassafras. Balanced and bold, with expressions of quince paste, huckleberry, dark chocolate and a hint of bourbon-maple syrup carries you through to a velvety, lingering finish."-Winemaker Notes 
productpage_usp_1_title

productpage_usp_1_text

productpage_usp_2_title

productpage_usp_2_text

productpage_usp_3_title

productpage_usp_3_text

productpage_usp_4_title

productpage_usp_4_text