Add your review
Review Blandy's 5 Year Old Bual Madeira, Portugal
Blandy's 5 Year Old Bual Madeira, Portugal
$25.99
($25.99 Incl. tax)
Unit price: $0.00 /
Blandy's 5 year old Bual is fined and does not require decanting. It is excellent as an after dinner drink and very good with milk chocolate, cakes and hard cheeses. It has been bottled when ready for drinking and will keep for several months after openin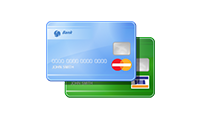 Winemaker Notes: Clear, amber color with tinges of gold; a bouquet of dried fruit, vanilla, wood and toffee with a smooth, medium-sweet finish and an excellent balance between the fruit and acidity.
Blandy's 5 year old Bual is fined and does not require decanting. It is excellent as an after dinner drink and also very good with fruit, milk chocolate, cakes and hard cheeses. It has been bottled when ready for drinking and will keep for several months after opening.
The Blandy's are unique in being the only family of all the original founders of the Madeira wine trade to still own and manage their own original wine company. The family has played a leading role in the development of Madeira wine throughout its long history and in the economic development of this remote Atlantic Island and members of the family continue to live on Madeira, maintaining a tradition that goes back to 1811. Blandy's Madeira remains totally dedicated to the traditions, care, and craftsmanship of Madeira Wine making and has been owned by the same family for 200 years and seven generations.
productpage_usp_1_title

productpage_usp_1_text

productpage_usp_2_title

productpage_usp_2_text

productpage_usp_3_title

productpage_usp_3_text

productpage_usp_4_title

productpage_usp_4_text