30 Jul 2023 | Samantha Dugan
2022 HUTEAU BOULANGER LA MUSE VAL DE LOIRE GAMAY
ISN'T IT LA MUSING?
"Wine can of their wits the wise beguile, make the sage frolic and the serious smile" --Alexander Pope, Poet
I've been sitting here trying to figure out how to start this, "review" of our August Wine of the Month, the 2022 La Muse Val de Loire Gamay and I was suddenly struck, I don't need to explain Gamay like I used to.  Even, like, five years ago I found myself having to explain, or moreover, convince people to give Gamay, from Beaujolais or anywhere else for that matter, a try.  Not sure if it was Nouveau Beaujolais that put people off the wine (I suspect that is the case for many, including myself for a bit), but there has been a resurgence of interest in the joyful variety that is Gamay and I for one am all about it!
"Do you have any chillable red wines?" Now this was something we heard, maybe once or twice, during the summer's melting heat, a few years ago. Now? Now it's an all-year-long quest from those seeking the flavor of red wine with some brightness and low tannin and oak that can be chucked in the fridge for a good chill. Chillable red wines are where it is at right now and there are few varieties that can take that chill and emerge refreshing and ready like as well as our beloved Gamay.
So truth be told, I first brought in the La Muse Val de Loire Sauvignon Blanc to toss into the ring as a contender for our Wine of the Month runoff.  I had been beguiled by its supple and tropical fruit, slight herbal notes, clean and vivid acidity. I just knew it would get people's lips smacking and would be a fantastic wine for summer salads, seafood, veggies and poolside sipping. I was sure that no other wine could beat that Sauvignon Blanc for August. Yeah, the importer brought me that Sauvignon Blanc and its sibling, this juicy and delicious Gamay.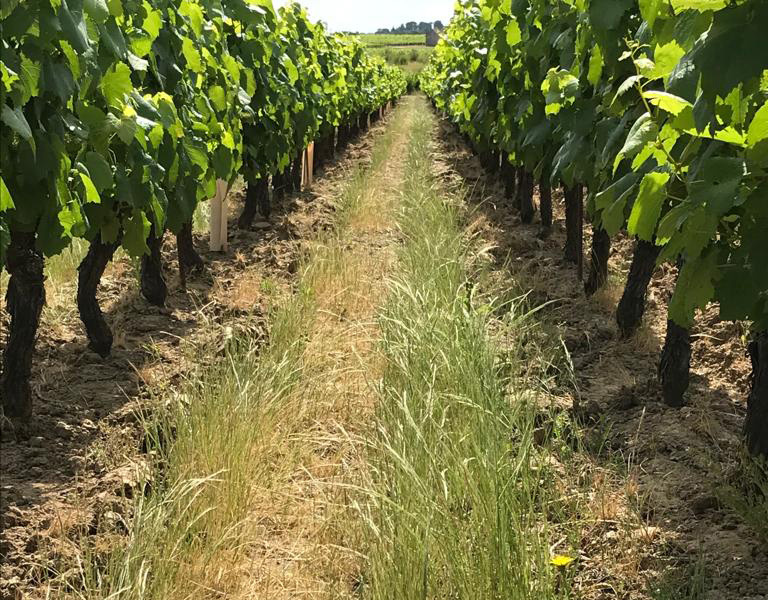 Now who would have thunk that in the end, the battle for Wine of the Month would be a hardcore throwdown between two wines from the same label?!  It came down to an all-staff vote and the Gamay just beat out the Sauvignon Blanc, (oh and fear not, I bought a big ol' pile of the La Muse Sauvignon Blanc, too), for begging you back for another sip, and the cool factor of having another chillable red to offer as Wine of the Month.
The plump red fruit, sprinkled with cracked pepper, the tart pomegranate lift on the clean finish, the light weight and sheer grin-inducing flavor and texture of this wine just hits on all cylinders, and we grabbed as much as we could.
This much joy for under $15.00?  Damn hard to find these days but find it we did. Load up, the heat is coming, and you will need to have a few of these chilled and ready for the refreshing.