23 Aug 2022 | Jessica Martinez
A WONDERFUL END-OF-SUMMER WHITE WINE FOR OUR SEPTEMBER WINE OF THE MONTH
A Refreshing Dry White Wine for Our Warm End-of-Summer Nights
Union Sacré Winery 2021 Sylvaner
Rancho Sisquoc Vineyard,
Santa Maria Valley 
$14.99 per bottle

Sylvaner? What in the world is this Old-World grape variety doing in Santa Barbara County? Sylvaner is a variety typically found in Alsace and Germany, but is rarely grown in the United States anymore. Our September Wine of the Month comes from the most prominent California source for Sylvaner, Rancho Sisquoc, a Santa Maria Valley vineyard owned by the Flood family, the same family of cattle ranchers that has owned the property since 1850!  When the family decided to plant vines in the 1960s, they were some of the earliest commercial plantings in Santa Barbara County.
Union Sacré is a nod to Alsace, France, and the ability to build unexpected bridges. The inspiration behind the name Union Sacré came at the outbreak of World War I, where French labor unions had to forget their differences and come together to combat a greater threat (and also reclaim Alsace from the Germans!)  
The founders of Union Sacré wines, Philip Muzzy and Xavier Arnaudin, are two unassuming friends from opposite sides of the world that met making wine in the Central Coast.  Xavier has an oenology degree from France, and Philip is a self-taught designer from Michigan.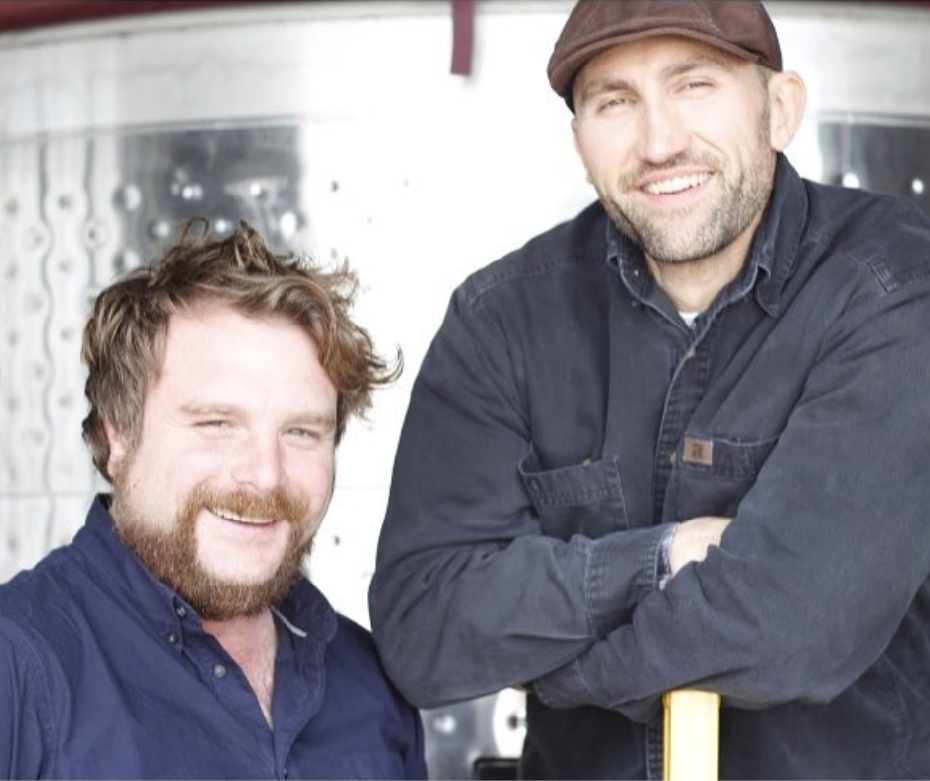 After becoming fast friends working for wineries that shared facilities, Philip asked Xavier to help him make a Riesling for his wedding. The two set off on this adventure and it was a SMASH HIT! They had quite a bit of wine left over, so they sold it off. This little project went so well they decided to run with it and continue to make wine together.
Philip and Xavier are very different people but come together to make the best decisions about their wines. With Xaviar's proud heritage, they have adopted the symbol of the stork. Storks are the sacred birds of Alsace, and it is considered good luck if you see one.
Sylvaner, in general, is a very fresh variety with gentle bitterness, and can be paired with so many different foods; it is truly an underrated weeknight easy table wine.  Sylvaner typically has a profile including peach, passion fruit, orange blossoms, thyme, with a flinty mineral finish. This particular bottling has aromas of white flowers, Granny Smith apples, and Asian pears. This light table wine is very versatile, its subtlety making it pairable with so many things, including the dreaded asparagus (notoriously difficult to pair wine with).  These are wines made for the tables of friends.  
We are the lucky ones to have discovered this amazing bottle to share with you all, and I hope you love it as much as we do.  I am excited for this to be our Wine of the Month for September because it will be amazing for our warm end-of summer-days/nights and will fit the needs of any dinner table.