31 Mar 2022 | Jessica Martinez
APRIL WINE OF THE MONTH: DRY CREEK VINEYARD'S 50 YEAR COMMEMORATIVE 2021 FUMÉ BLANC
Dry Creek Vineyard 2021 Fumé Blanc
Dry Creek Valley, Sonoma County
$13.99 per bottle   $167.88 per case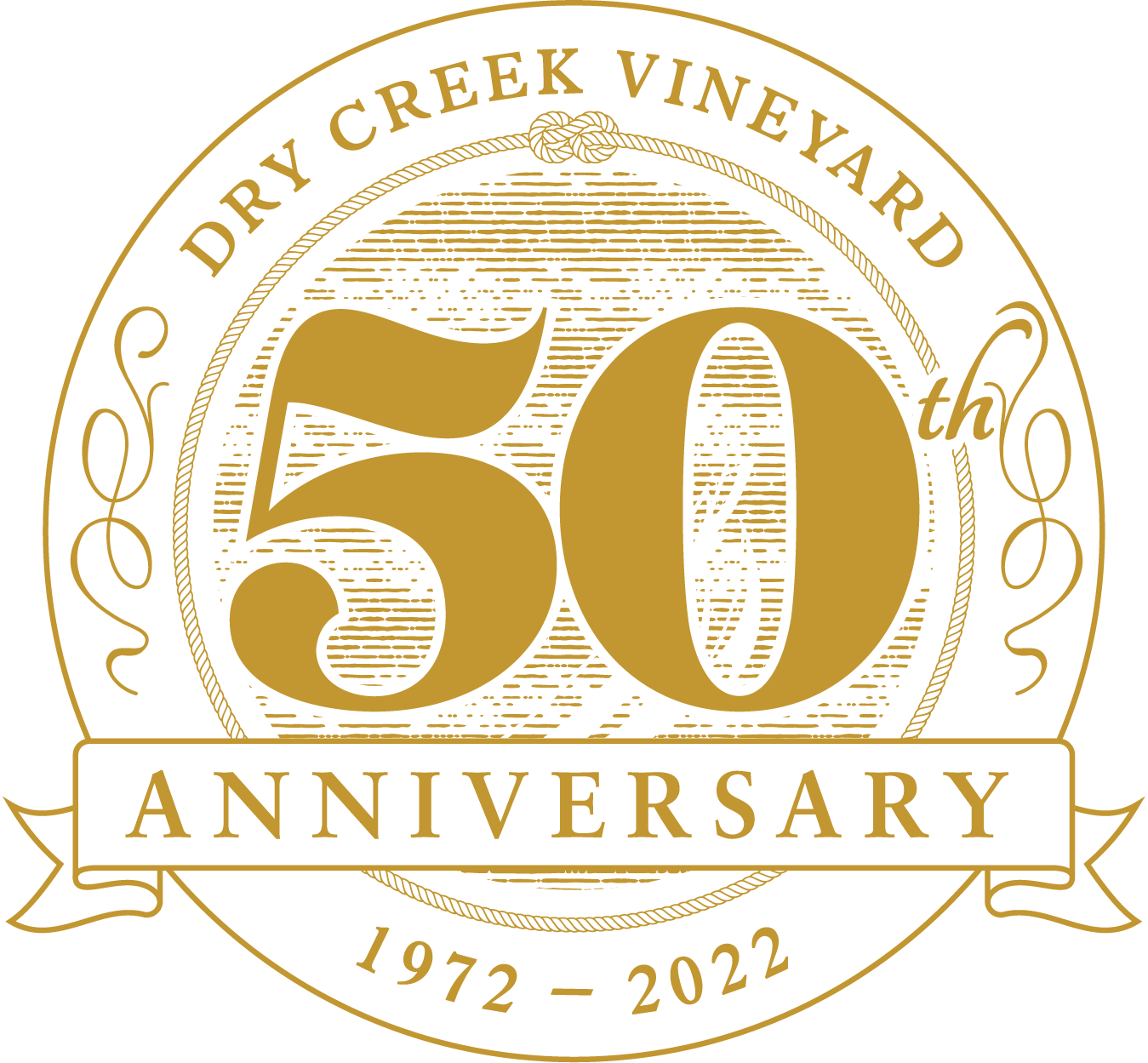 Dry Creek Vineyard is celebrating its 50th anniversary this year, and the Dry Creek Fumé Blanc is an extra special one for them!  In a world where most family wineries have been gobbled up by the large corporations, it is wonderful to see this true family business thriving and turning to focus on smaller production to be sure they are producing the highest quality possible.
I love the Dry Creek story. They are, and have always been from the start, a dedicated family, working day and night for 50 years.  Founder of Dry Creek Vineyard, David S. Stare finished his civil engineering at MIT and finished his MBA at Northwestern, and then he set his sights on traveling the world.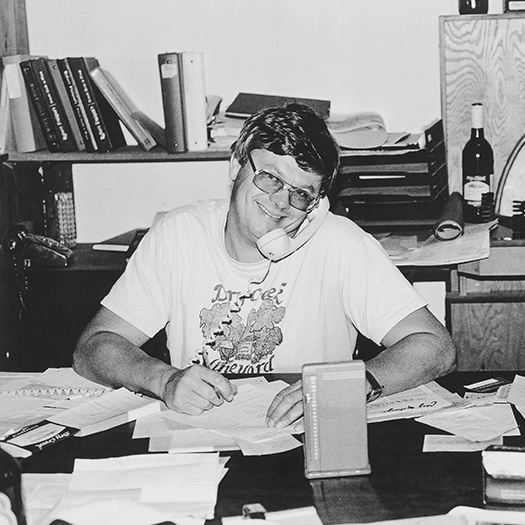 He ended up moving to Germany where wine became the forefront of his curiosities.  He returned to Boston in 1996 to take a wine appreciation class which gave him the idea to take his family to France in 1970. After two weeks he fell in love with the Loire Valley and Bordeaux. Like much of the United States he heard about California's potential to produce great wines and that was all he needed to pack up his family and move them out west. He began winemaking classes at UC Davis and on weekends he was on the hunt for the perfect plot of land. He ended up finding a rundown prune orchard that he bought and replanted with vines. This property was the first set of vines to be planted post-prohibition in the Dry Creek Valley.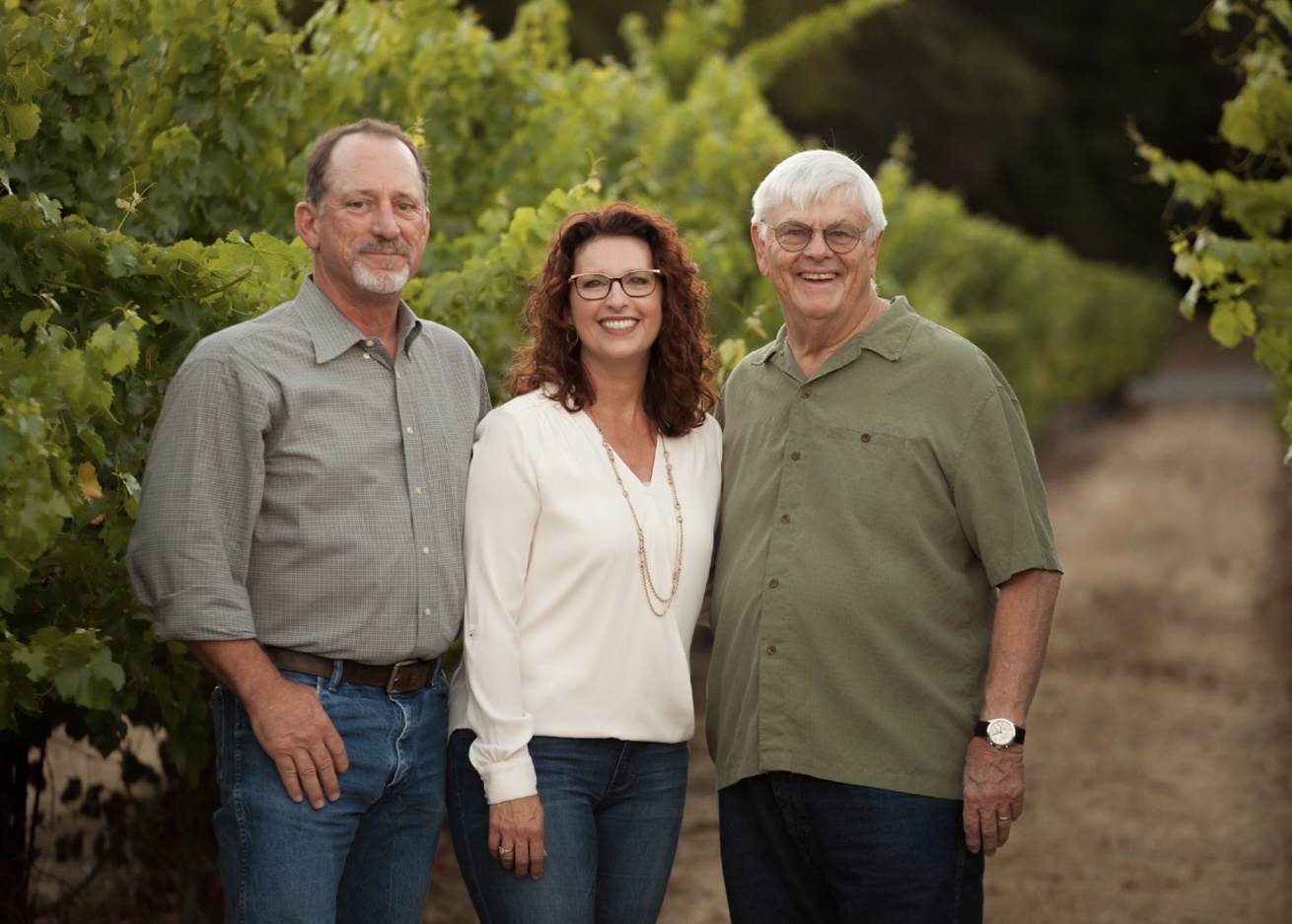 Being the true family business, Dave's daughter Kim and her husband Don have now taken over operational control of the winery. It has been their goal to combat the massive corporations' drive to take over small family-owned wineries in the valley by taking a step back from mass production and taking intricate care of every vineyard and wine they produce. They are determined to focus on appellation-driven terroir-focused wines. They are firmly committed to a "no compromise" philosophy producing world-class appellation-focused, varietal-defining wines. In so many words, Old World practices for a New World winery.
This wine is very special to the winery; they have been making this Fumé Blanc since their inaugural vintage in 1972.  With Loire Valley always in the back of founder David's mind, he was always determined to grow Sauvignon Blanc. Everyone told him it couldn't be done, and as many great stories go, he pressed on and did it anyways=, and has been killing it for 50 years.
This wine is 100% stainless-steel Sauvignon Blanc grown by the estate and a few small local farmers. Aromatics of lime, lemon, white peach, and grapefruit explode from the glass with waves of honeydew lemon grass and chamomile. The palate has juicy notes of tangerine, passion fruit and cucumber. Minerality strikes on the finish with citrus and a touch of green pepper spice, and the combination makes for the perfect introduction to spring and this beautiful porch sipper.
Happy 50th Anniversary, Dry Creek Vineyard, and cheers hopefully for 50 more!