14 Jul 2021 | Samantha Dugan
COMFORT ME WITH SEASHELLS & WHITE STONES
There are hundreds of things I love about wine and the wine obsessed people who buy them. The forever learning, the generosity of most wine folks wanting to share, but I confess that one of my favorite bits is just how impassioned people are about their opinions.
Makes sense, I mean, just like any other thing that moves us and snags our attention, it is all a matter of taste.  Food, music, sports, film, art, writers, what speaks to one does not speak to all, would be pretty damned dull if it did.  
That said, you want to see a wine nerd herd get all riled up, just start talking about things like, "natural wine" or, "old world and new world wine" in certain crowds and you can start quite the kerfuffle. "Does that mean all these other wines are in some way un-natural?!" or "Just because they have been making wine longer doesn't mean it is in any way better!" arguments happen all the time and once again, kind of dig how people are willing to stand up for their beloved and chosen vinos, belief and passion are what keep you fired up and coming back for more right?  
I'm rarely one to yuck someone's yum, and I don't think anyone has the right to proclaim one thing better than another, for someone else's eyes, ears, free time or palate, (though I am still unsure how anyone can listen to a Taylor Swift song more than like twice.  Vapid, but I do not have to, so I zip it.  Most the time) but there are some indisputable facts in life that no amount of arguing in the other direction is ever going to change.
Examples:
Gravity keeps the Moon around the Earth and the Earth moving around the Sun.
Wind is silent until it blows against something.
You are never too old to yell, "Cows!" when you pass a field of cows.
Rainbows are formed when sunlight is refracted through water droplets.
You MUST click metal tongs at least twice before using them, its how they are activated.
Fan of her music or not, Alison Krauss has the voice of an angel.
There is no Chardonnay in the world that tastes like Chablis.
You want to see this impassioned wine nerd lose her collective crap, tell me your Sonoma Chardonnay tastes like Chablis.  Before I get heckled, I am not saying that Sonoma Chardonnay is inferior or not as good as Chablis, in fact it may even be better, but I know it doesn't taste like Chablis.  Even if it is picked early and aged in all stainless steel it will not, does not, and cannot taste like Chablis.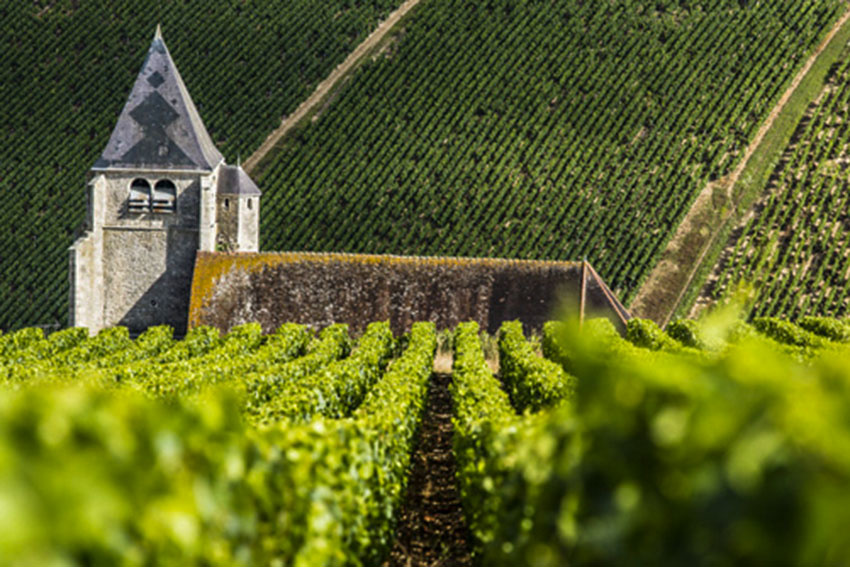 Chablis is an incredibly unique region in the northernmost part of Burgundy, France, located just 2 hours southeast of Paris.  They are permitted only one variety, that would be Chardonnay.  
Before you go thinking you know what Chardonnay tastes like, keep in mind we are talking about Chablis here. These are true wines of terroir so, they do not taste like Chardonnay, they taste like Chablis.
While Chablis is part of Burgundy, Chablis is closer to Champagne than it is to Beaune, the wines of Chablis drink more like Coteaux Champenois, (still wine from Champagne) than they do from Burgundy's other famed Chardonnay villages like Puligny-Montrachet, Meursault or Chassagne-Montrachet in flavor and texture, and this is because there is a swatch of mineral rich limestone that runs through Champagne and Chablis.  That, and the fact that they are so far north where ripeness is a struggle, the wines have leaner textures and much higher acidity than those further south in Burgundy.  
So that means Chablis tastes like Champagne?  Nope, but this is where the real individuality of Chablis comes in to play, the soils.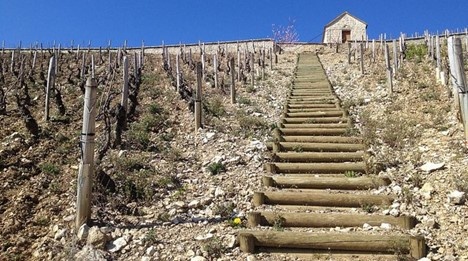 Chablis has two primary types of limestone soil, Portlandian which is a more brittle limestone with some clay, and the much-preferred Kimmeridgian limestone, which is rich in clay and has layers of fossilized prehistoric seabeds running through it.  In fact, you will often see wine labels from Chablis that have a little spiral fossil drawn on them to signify their prized Kimmeridgian soils.  The Premier Cru and Grand Cru wines of Chablis, the best of the best, come from communes that have Kimmeridgian limestone.
Portlandian soils are seen mostly in areas of Petit Chablis, but with temperatures increasing across the globe, the communes of Petit Chablis are seeing more ripeness, not as complex, but the wines are starting to fill out and there are some real values to be had there.  Truth is that warming is making the wines much more approachable, at far earlier stages.  For this fervent Chablis devour-er, it means I don't have to wait as long to get my briny, lean, racy, appley, sea creature shell fix!
Tasting the 2019s that are begging to arrive, so if you ever wanted to discover what Chablis is and what makes these wines unlike any other (inarguable fact), this is the time to start!  Time to rediscover Chablis!  
New Arrivals:
2019 Domaine Gueguen Chablis  $23.99
Now here you find a softer side of Chablis if you will. Still all that vibrant and stony, chalky stuff but here the acidity is just a little bit softer which some folks might appreciate. The finish is elegant and shows a tiny bit of blood orange rind. Easy drinking for sure.
2019 Samuel Billaud Chablis  $26.99
Samuel Billaud comes from a long line of Chablis producers but officially started his own label in 2009, and quickly acquired a slightly cult like following, not among score chasers but with the Chablis "Passionista" He purchased the winery from the Moreau-Naudet estate, it is equipped with new stainless tanks and underground storage barrels. Samuel's wines are pure, polished, expressive, and soulful. Aromas of fresh cut fennel, seashells, toasted baguette and lemon oil, more brine and green apple on the palate with ample weight and a long, long finish. Textbook Chablis that drinks above its simple village level.
2019 Jean-Marc Brocard Chablis "Sainte Claire"  $26.99
Jean-Marc Brocard has some of the cleanest and healthiest soils in all of Chablis. He was way ahead and farming organic and biodynamically back in 1997 which made him one of the first to do so in all of Burgundy. If I had to pour you a personification taste of great Chablis I would likely grab this wine. Briny, tart green apple, yeasted dough and citrus. Nice depth on the palate and while very vibrant the finish goes on forever. Seafood, grilled chicken salads, goat cheeses, or if you are like me, a bigger glass.
2019 Vincent Dampt Chablis  $24.99
Vincent Dampt comes from a long line of vignerons, and after graduating from winemaking school in Beaune he traveled to France's Jura and then New Zealand before coming home to work for his father, and then acquiring some vines of his own.He is now farming sustainable and his vines are an average age of 40 years old. This 2019 Chablis is showing so much vibrancy. Energy for days and with the classic, mineral-rich, green apple and chalk. Just a hint of tropical fruit laced into the nervy and slightly salty finish.
2019 Charlene-Laurent Pinson Petit Chablis  $25.99
In 1940, exactly 300 years after their founding, they stopped selling all their fruit to the co-op and began selling consumer-direct.  Laurent and his daughter Charlene are running the estate now and believe that their job is to protect the terroir of each parcel, even in wines like this Petit Chablis. Each little plot is farmed sustainably and fermented in different ways to let the soils speak for themselves. Super expressive for Petit Chablis! Very herbal and stony on the palate with a bit more stuffing than one might expect for Petit Chablis. Lots of generosity and some fairly complex layering. 
2019 Domaine Pinson Chablis 1er Cru "Montmain"  $46.99
The Pinson family dates back to 1640 in Chablis and have some prime vineyard holdings like this 1er Cru Montmains. Average vine age here is 65 years, so you are getting some truly complex and extracted Chablis here.  You can smell and feel the pedigree on this thrilling Chablis the second you smell and taste it. This is a dense Chablis with some curvy texture that makes the wine feel stuffed. The second I tasted it I knew it was a wine I wanted to spend more time getting to know. Powerful but not oaked up or fruity, this is a very grown up Chablis. 
2019 Charlene-Laurent Grand Cru "Les Preuses"  $84.99
Grand Cru Chablis from a family that have been growing vines in Chablis since 1640.  From 50 plus year old vines in some of the most esteemed vineyards in Chablis. This is a masterful expression of Chablis. Explosive, vibrating with tension and energy. Layers of lemon curd, sea shells, chalky limestone and cooked citrus rind. Expansive on the palate and seems to reveal a new layer with each sip. This wine shows you why some vineyards are held to a higher standard and this one, it over delivers.
Keep an eye out soon--we will be getting a shipment from Roland Lavantureux in Chablis, and maybe a few from Patrick Piuze as well.