13 Dec 2021 | Jeremy Dugan
DUNITES WINE COMPANY: LOOKING AT THE PAST TO PAVE THE FUTURE
You are more likely to find Tyler and Rachel Eck either at their main jobs or working on their wine label than in the Dunes of San Luis Obispo. But this Husband-and-Wife duo have taken their inspirations from a group of eclectic individuals who settled in the beach dunes of San Luis Obispo County between the Great Depression and World War II. The Dunites were philosophers, artists and free thinkers who would have esteemed guests like Ansel Adams and John Steinbeck visit from time to time to unwind. It was the creativity and dedication to live their lives their way that drew Tyler and Rachel to naming their winery after the Dunites. Tyler and Rachel even keep the mentality of the Dunites alive by placing quotes from their work on the back labels of each wine. My favorite quote (found on their Syrah sans soufre) I have seen so far and one I think fits the paths both Tyler and Rachel took to get to where they are now; "After all, it's a great thing to know what you prefer and be able to do it. That is a far jump from the old order of things."
Tyler started getting into wine after graduating from UCSB when he would visit his Aunt and Uncle in Los Olivos. He found wine so interesting, he decided to move to New Zealand to study Viticulture and Enology at Lincoln University. After graduating from Lincoln he spent 5 years working in vineyards and wineries all over. Tyler now serves as the winemaker not only for Dunites, but also for Fess Parker. Rachel's degree in Viticulture didn't come with as many flying miles, she took an introductory wine making class at Cal Poly, San Luis Obispo and from then on, she was hooked. She now works as a Pest Control Advisor and Assistant Vineyard Manager from some of the top wineries in the country. Overseeing the grape growing and a believer in sustainable growing techniques and biodynamic principles, Rachel works with the vineyards that Dunites get their grapes from to ensure their standards are met.
And it is those standards along with foot stomping their grapes, fermenting whole cluster (at varying percentages depending on what is being made), only using native yeast and bacteria to ferment, using neutral oak barrels for aging, adding minimal amounts of sulfur and bottling unfined and unfiltered that has led to amazing wines coming from Tyler and Rachel. Tyler doesn't like to call his wines "natural" because that category is so broad, he prefers the term "traditional" in the sense that Dunites makes wine in the old traditional way (review steps above as proof). Just another way Tyler and Rachel are looking into the past to lead their future. And after December 10th, if you're in Downtown SLO visit Tyler and Rachel at their newly opened tasting room!
2020 Dunites Albarino, Edna Valley, CA.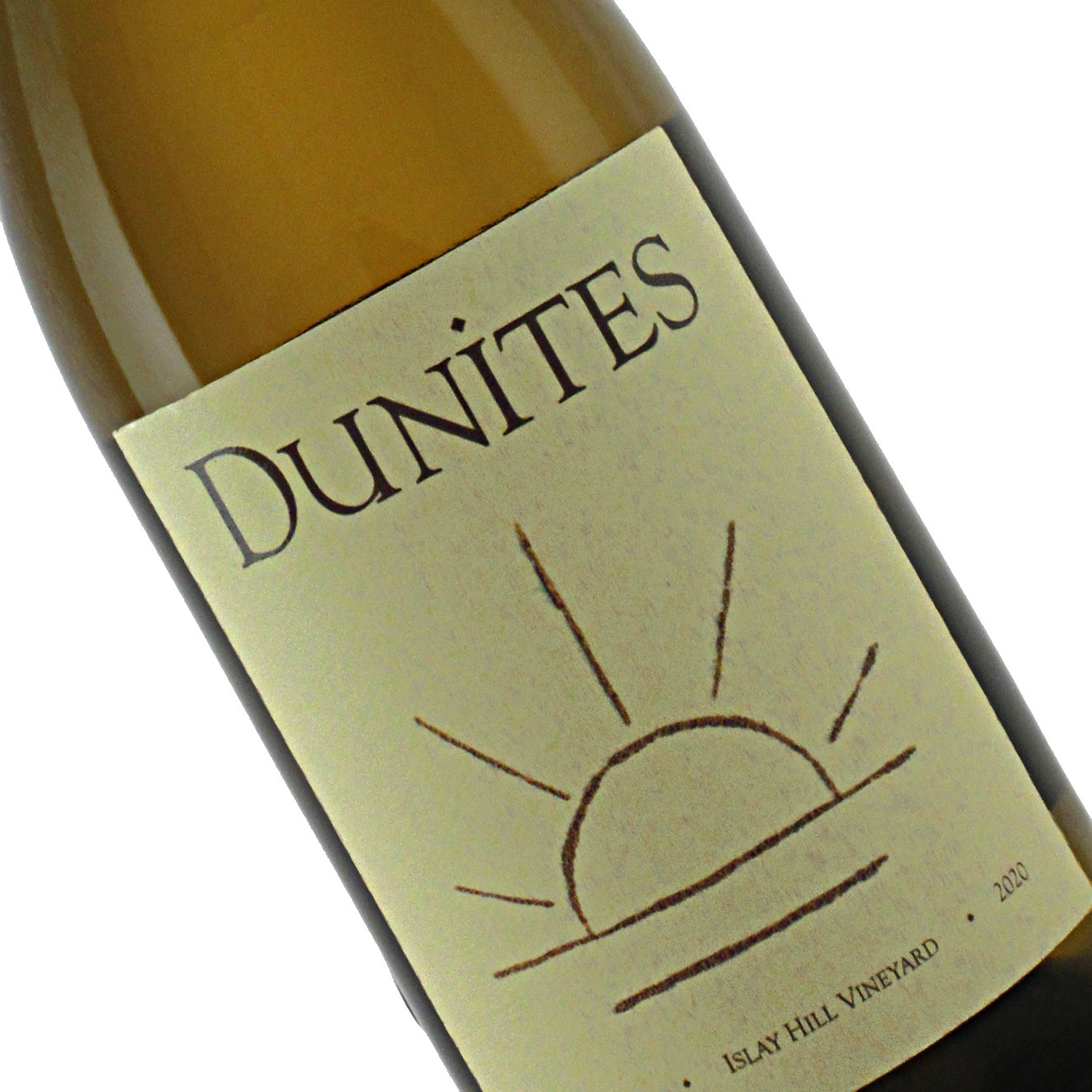 With all grapes coming from the Islay Hill Vineyard, this direct press white wine spends 8 months in neutral oak. The result is a wine that has a nose that reminds me of a Basque Cider; salty, with hints of green apple and slightly floral. On the palate, notes of pineapple and apricot bring a fruitiness while characteristics similar to honey flower coat the taste buds just a bit. Light minerality on the finish balances out the fruitiness from up front leading to a lighter finish. Only 75 cases of this wine were produced.
$26.99 per bottle
2020 Dunites Syrah Sans Soufre, Slo County, CA.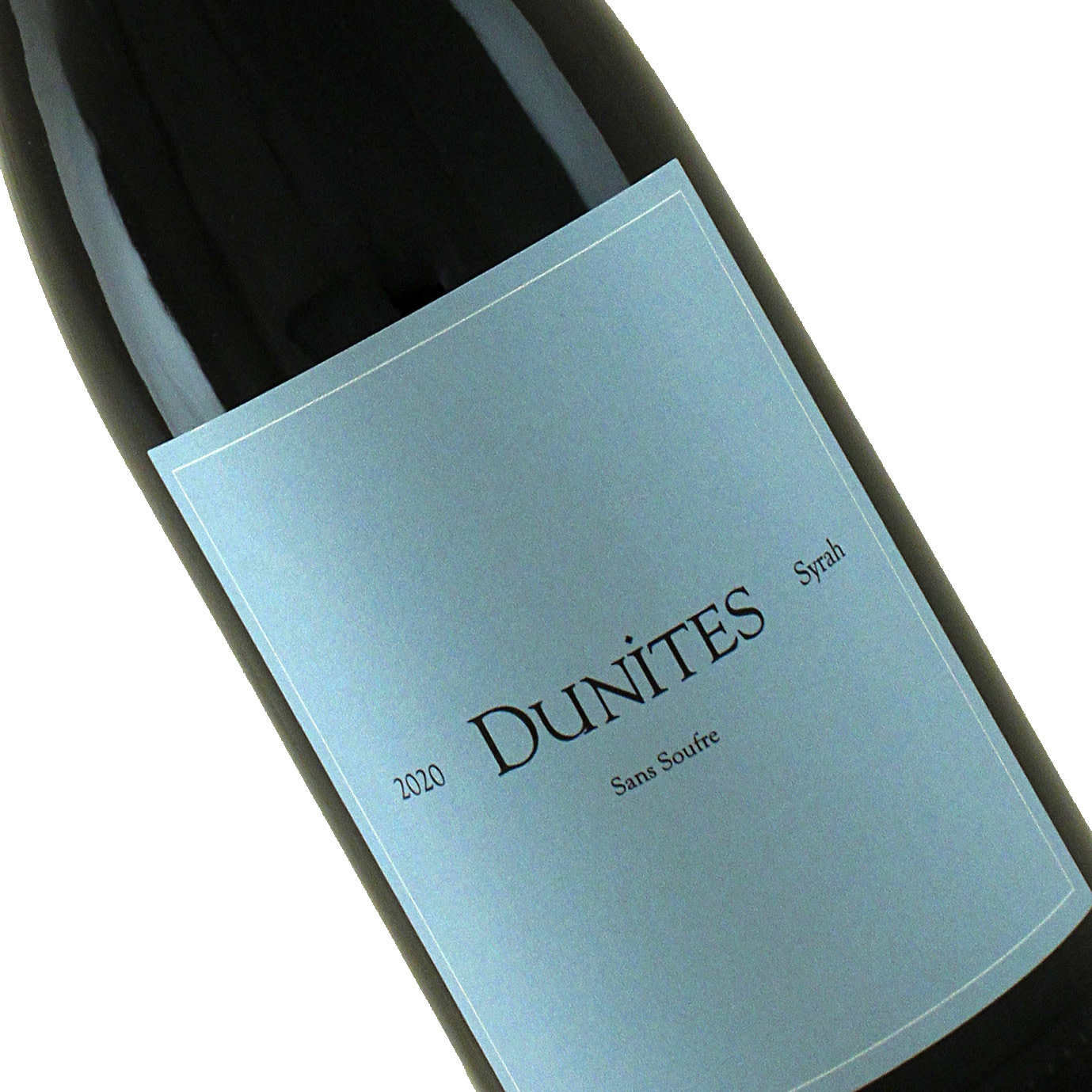 Only 56 cases (672 bottles) made of this 100% Syrah, which sees 50% of its grapes fermented whole clustered. It is aged for 10 months in neutral French oak, with zero sulfur added. White pepper starts the wine off savory but then a burst of fruit, blueberries and plums coats the palate and brings depth. A savory finish is brought on by notes of herbal stem and subtle minerality creates a lighter finish with the stem flavors lingering.
$29.99 per bottle
2020 Dunites Slo Coast Syrah-Grenache, SLO County, CA.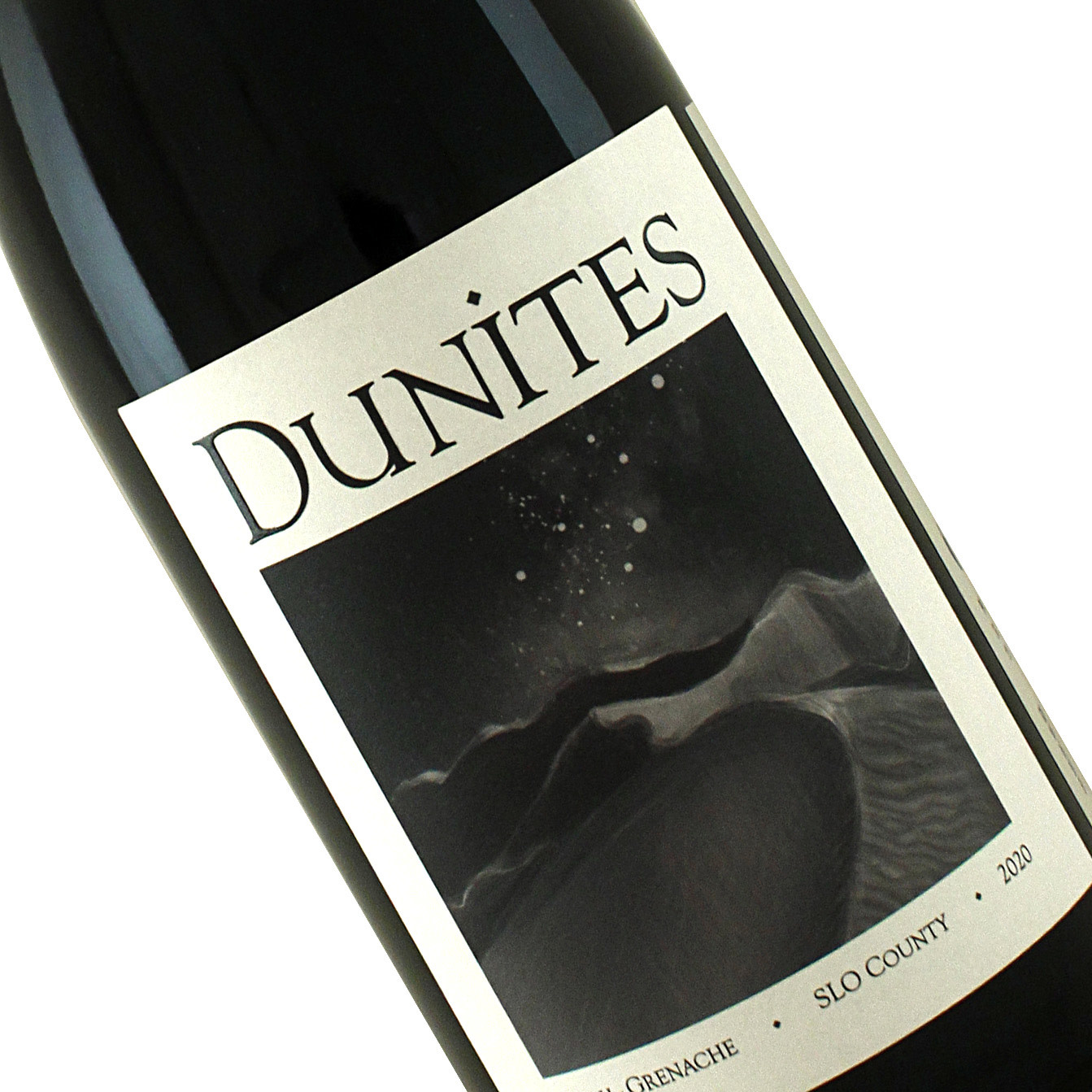 67% Syrah and 33% Grenache from the Spanish Springs Vineyard, 60% of the wine is fermented whole clustered and the juice from each variety are aged separately in neutral French oak for 10 months before blending. Leading to a light brambly wine with soft blueberries and a touch of black cherries. The fruit creates a nice mouthfeel then comes along a white pepper characteristic that helps build structure to that mouthfeel mentioned before. One thing that kept going through my mind when tasting this wine was "This is a very grown up wine". Only 56 cases (672 bottles) produced.
$31.99 per bottle
2020 Dunites Bassi Vineyard Pinot Noir, SLO Coast, CA.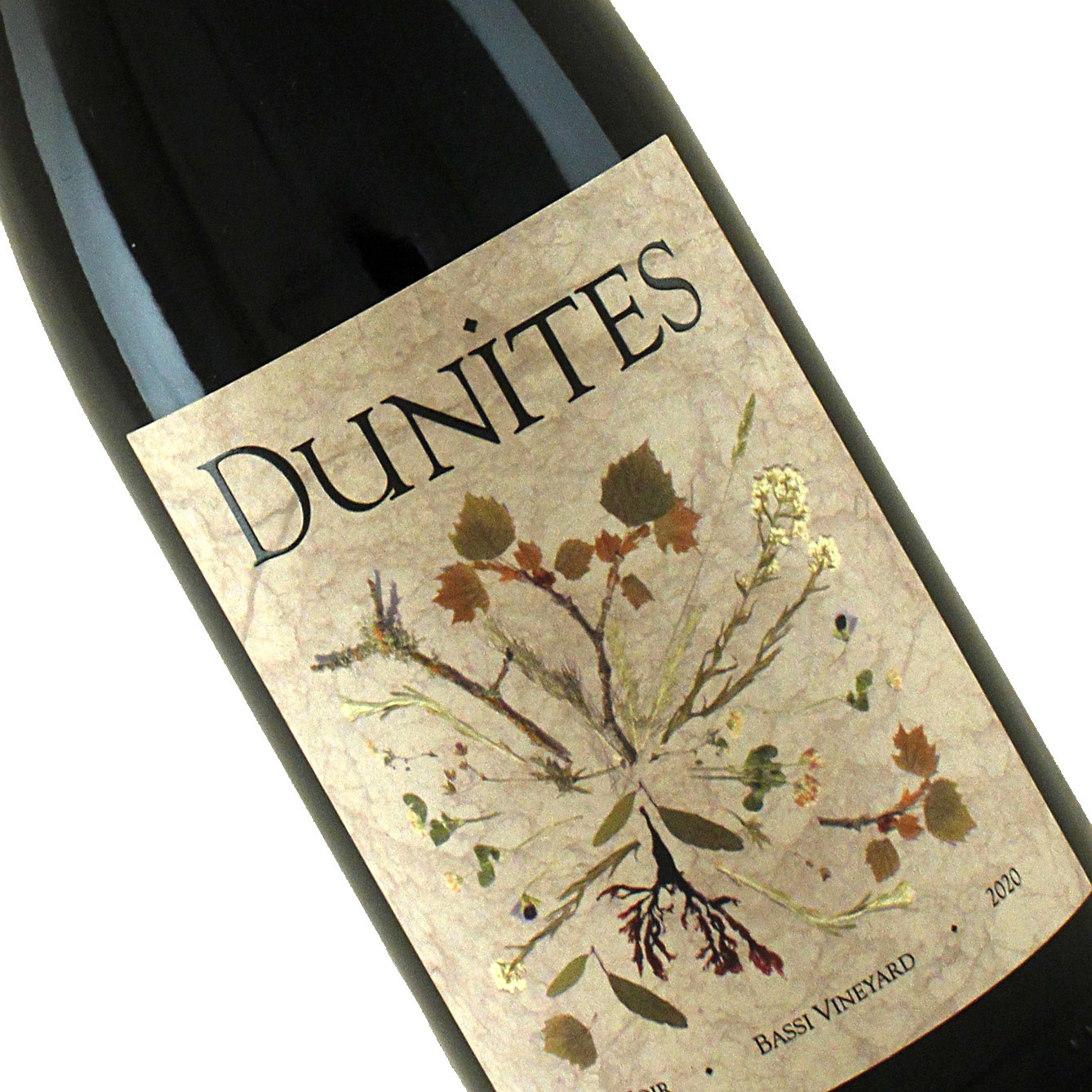 The vineyards these grapes come from are just north of Pismo Beach, only 1.2 miles from the ocean. Notes of cherries and raspberries bring the combination of dark fruits and acidity that pinot noir fans will enjoy. Tighter tannins create a soft dry mid-palate that leads to more candied fruit on the finish. Only 53 cases (636 bottles) produced. 
$35.99 per bottle